The Degustabox August 2016 box has got to be my favourite yet. I received the monthly 'your Degustabox is ready for delivery box' with mixed emotion. Obviously I love receiving the Degustabox but worried that it would be full of all things naughty, set to ruin my health kick. I was so pleased to open it to healthy food after healthy food along with my favourite Clipper Tea and a Lemon and Lime drink from More Drinks. All of the products in this month's box look absolutely wonderful (I'm writing this post on the day I received the box so I can dig in right away, I've already taken the photos too).

The Degustabox is still only costs £12.99 per box and you can get a massive £7.00 off with my discount code BLDEG15. Meaning you can get all this food for £5.99. Worth a try right? Considering the Muesli alone is usually £3.49. The Degustabox August 2016 contained…
Tabasco Sweet and Sticky Barbecue Sauce – My eyes lit up when I saw this as I love Tabasco. This looks like it would be ideal in a wrap or on a burger. It would be nice to flavour things like soup and cous cous too.
Clipper Tea Lime and Ginger – I've just finished a box of Clipper Cranberry Green Tea and Clipper Wild Berry Tea is one of my all time favourites. I'm looking forward to trying this new Lime and Ginger flavour.
Nutripot Cous Cous and Thai Noodles – Each pot contains 50% of your daily 28 vitamin and mineral needs, how crazy is that? These will be ideal desk lunches when I don't have long to prepare food at work.
Dorset Cereals Bircher Muesli – I've vowed to start eating breakfast so I was pleased to see this one along with a Dorset Cereals Measuring Cup. This will help me ensure I'm getting the correct portion sizes. I'm going to try this with some Alpro Cashew Milk that I've just bought.
Get More Multivitamins – I've done and entire post about these drinks here so you can read an in depth review. The sparkling flavours we my favourites and this has made me want to go out an buy the entire range again. They're available in many stores such as WHSmith, Tesco and Superdrug so make sure you pick one up when you're next out and about.
Oloves – I'm really not keen on Olives so I'm not sure what I'm going to think of these. They're just too salty for me.
Mahou Cinco Estrellas – Sam was pleased to see a beer in the box as he loved last month's. He's saving this one for a Friday night to accompany a Chinese takeaway.
Geeta's Curry Pastes and Mango Chutney – I've tried Geeta's products before and think these two Tikka and Rogan Josh pastes will work well for both chicken and vegetarian currys. The Mango Chutney was a bonus too, I eat far too much of this already.
Willy Chase's Fit Corn – Told you the Degustabox August 2016 was full of healthy treats. Popcorn is one of my favourite snacks and I was once addicted to Tesco Salt and Vinegar Popcorn until it was discontinued, boohoo.
Rakusen's Snackers – With only 7 calories per cracker, these are ideal to accompany salads to add a little more substance. They'd be lovely with a dollop of Philadelphia.
Fentimans Sparkling Lime and Jasmine – Fentimans Rose Lemonade or Cloudy Lemonade are my drinks of choice when I go out with friends if I fancy a bit of a treat (I usually order water with ice and lemon, or a lime and soda). I'm sure this one will be just as gorgeous.
Do you get the Degustabox? What was your favourite item in the Degustabox August box?
Until next time,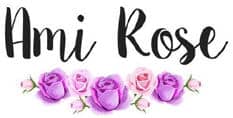 Be sure to follow me on social media to keep up to date with my latest posts!
You can find all of my social media links in the sidebar. I am @AmiRoseBlog on everything.