I'd been looking forward to the Soul Circus Yoga Festival for months. I mentioned in my preview post that I'm a Yoga novice. I've dabbled into certain aspects of it, and started the 30 Day Yoga Challenge many many times. I've always enjoyed it but never given it enough of a chance to change my life. I always felt amazing afterwards, but for some reason I never thought to continue. The Soul Circus Yoga Festival was just what I needed to help me understand just how beneficial Yoga could be.

We arrived at the Soul Circus Yoga Festival after getting lost just once. Anyone that's been reading my blog for a while will know that I can't go to an event with my Mother without her getting lost. Considering the festival was just 30 minutes from her house, I think she did a good job (sorry Mum). We signed in, got our VIP badges and made our way to the Kit and Ace VIP tent for some breakfast. This was provided by RUDE Health, Teapigs and Plenish. I had a RUDE Health Granola with Plenish Cashew Milk accompanied with a Teapigs Green Tea.
The first class we attended was a Heart Opening Class with Stewart Heffernann. This was a 75 minute class to get you ready for the day ahead. Filled with your usual poses such as the Warrior and lots of Downward Facing Dogs. My poor wrists weren't ready for that. 75 minutes went by quickly, I ached but felt totally relaxed at the same time. I really enjoyed Stewart's class, I felt at ease and he offered guidance if he could see we were struggling.



We had around 1.5 hours until our next class so we had a look at the different foods available,  the Asparagasm Tent look especially nice. Then headed straight for the Liz Earle Treatment tent offering complimentary massages, facials and skin consultations. We went for the Hand and Arm Massage as there was a bit of a wait for the other treatments and absolutely loved it. They talked us through the different products they were using, showed us their new fragrance and sent us away with samples of their famous Cleanse and Polish.


The next class was Acro Yoga, we weren't sure what to expect but the name says it all really. This class was lead by an Acrobat and Circus Performer. It was our favourite class of the day, I'm sure I toned my tummy up just laughing, obviously we took it as seriously as we could but when you're rolling around on top of strangers on the floor, there's only enough seriousness you can take.
We then had a Gin Tasting with The Little Gin Company, well Mother did, I accompanied. This was a VIP special but they're already considering doing an 'open to all' tasting next year as it was so popular.
The last class of the day was Beginners Hot Yoga which we were looking forward to the most. The weather wasn't brilliant so we were looking forward to the warmth of the Hot Yoga Tent. But hadn't thought about the fact we'd be working out in it. This class was with Mary Grinstead and she was brilliant, a lot of support for us beginners, talking us through the moves and explaining the yoga terms. This was an hour class which was definitely long enough, by the end I was sweating, and I very rarely sweat.
The last thing we did was visit the Liz Earle Treatment Tent (again) to see if they had time for a quick skin consultation. If you follow me on Twitter (@AmiRoseBlog) you would have seen me complaining about my awful skin. I spoke to Sarah and she went through all the different things that could be causing breakouts and told me a few things I could try at home. She also recommended the famous Liz Earle Cleanse and Polish and gave me a full size tube with muslin cloths to take away with me.  I don't want to speak too soon but this has made such a difference already.

As you can see, we packed so much into our day and had an absolutely wonderful time and brought home lots of goodies. Thank you for having us Soul Circus, we're already looking forward to the 2017 Soul Circus Yoga Festival.
Did you attend the Soul Circus Yoga Festival? Have you been to any other Yoga Festivals? I'd love to hear about your experiences.
Until next time,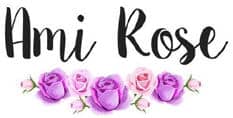 Be sure to follow me on social media to keep up to date with my latest posts!
You can find all of my social media links in the sidebar. I am @AmiRoseBlog on everything.