I went away to Majorca last month to chase the final bit of summer sun. I am hoping to get a travel guide live shorty as we had such a fabulous time but I managed to get Sam to take some outfit shots for me (he'll be a pro in no time) so I bring you the first OOTD – Coral Sunset.




Skirt: Primark | Top: New Look | Sandals: Primark | Bag: Primark
I didn't realise when I put this outfit together that it was almost entirely Primark but I think it shows that you don't have to spend a fortune to look smart which is perfect if you don't have much of a budget for clothes shopping. I have a love/hate relationship with Primark, I go through stages of shopping there all the time, then I forget about it for months. I've got Primark products that I've bought years ago and worn and worn but others such as a pair of jeans I bought last week that have already broken, I don't think you can expect much for their prices though, but I would expect to be able to wear a pair of jeans more than once!
All being said I was amazed with the quality of this Coral Skater Skirt, it cost £6 and is a really thick high quality fabric, I actually went back and bought it in Navy Blue the following week as I couldn't get over the quality for the price. I bought the Teal Sandals in May for £2.50 (crazy) but hadn't got around to wearing them until this holiday. They were really comfortable but did start to wear quite quickly. Then again, you couldn't expect them to last a lifetime.
I looked everywhere for a 'Bum Bag' and ended up finding this one in Primark for £2 (from £7), I thought the colour would go with most things and I like how well it goes with the red/coral colour. A bag like this is ideal for a holiday, it's a perfect size and means you don't have to actually carry anything. I used this almost every day and night.
Have you picked up any bargains from Primark recently?
Until next time,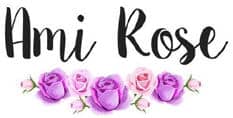 Be sure to follow me on social media to keep up to date with my latest posts!
You can find all of my social media links in the sidebar. I am @AmiRoseBlog on everything.