Sam and I (I make him buy them too so I don't seem as bad) have gone a little overboard on candles over the last couple of weeks. I know you can never have too many and we do light at least one or two each evening. We've probably got enough to last us until Christmas and I can be almost certain that we'll buy many many more before then. I just love the relaxed atmosphere that candles bring to almost any situation, especially bath time. I know many of my followers are also candle obsessed so I wanted to share these few candles with you.

Firstly this Cherry Blossom Wax Lyrical Candle, I love candles that come in a tin like this as they're so easy to transport from room to room so you can carry the scent throughout the house with you. This is such a lovely sweet floral scent containing freesia, violet, pink pepper and of course cherry blossom with musk base notes. I think this is a perfect candle to light when you're relaxing in the lounge on an evening.

This Oriental Poppy Shearer Candle is my favourite in terms of looks and I will keep the glass and lip for a long long time after this has burnt out. I did joke to Sam that I would have bought this candle if it smelt awful just because I adored the look of it. Anyone else guilty of this? I didn't have to worry about that though as it smells gorgeous. I think this one will be ideal to light in the garden on summer evenings but it does slightly remind me of winter too.

These Fruit Blast Incense Sticks aren't really a candle but they're close enough. I'm really funny with incense because most of the time I feel the hundreds of different scents all have the same musky smell to them but these are completely different. I don't think I've ever smelled a sweet incense stick like this; they contain scents of many fruits, rare herbs, resins and essential oils. These are a perfect 'motivational' scent for me and I think I'm going to burn them whilst I'm working in my office.

I couldn't resist buying another Wax Lyrical Candle, this Mint and Sage one, these little tins will burn for upwards of 35 hours too. This is a really fresh smell for me, something I could imagine burning in the kitchen throughout the day. I'm usually give or take with mint candles but this one isn't overwhelming at all and you can really smell the thyme and amber is also contains. I couldn't recommend these candles enough and they're only around £4 each.


Lastly is this Strawberry and Pomegranate Candle by Beauticology. This doesn't look like anything special but the smell is amazing, I can imagine this to be the sort of candle that smell the same whether it's been burning for an hour or 30 hours. This is a really fruity smell (obviously) and one that I'd burn whilst relaxing in the bath.
What candles have you bought recently? I'm so glad I've got this post written and photographed now as I can actually burn the candles.
Until next time,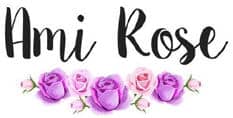 Be sure to follow me on social media to keep up to date with my latest posts!
You can find all of my social media links in the sidebar. I am @AmiRoseBlog on everything.