Aloe Vera drinks are said to be the next Coconut Water, packed with Vitamins B, C and E along with Folic Acid and claiming benefits such as soothing upset stomachs, relieving heartburn and helping your skin glow. Aloe Vera is rich in antioxidants which help to protect skin cells and keep your skin looking beautiful, it has also been said to help with skin conditions such a psoriasis.

Alo Drinks
* come in a number of flavours; Allure, Appeal, Exposed, Awaken, Comfort, Enrich and Escape each packed with various vitamins and minerals and each made straight from the leaf containing real Aloe Vera pieces.
Allure – Aloe Vera, Mangosteen and Mango
Appeal – Aloe Vera, Pomelo, Pink Grapefruit and Lemon
Exposed – Aloe Vera and Honey
Awaken – Aloe Vera and Wheatgrass
Comfort – Aloe Vera, Watermelon and Peach
Enrich – Aloe Vera, Pomegranate and Cranberry
Escape – Aloe Vera, Pineapple, Guava and Sea Buckthorn
Alo's drinks use Aloe Vera straight from the leaf rather than using dehydrated powders as these Aloe pieces contain the most important benefits and give the drinks that extra bit of flavour.
I thoroughly enjoyed all flavours of Alo Drinks. The only one I wasn't a massive fan of was the Awaken as the Wheatgrass flavour wasn't very sweet. The others were gorgeous though and my particular favourite was Enrich (Aloe Vera, Pomegranate and Cranberry) as I love any berry flavours. I wasn't sure I was going to like the bits at first as I tend to buy pulp free juices but after a couple of bottles I think they were my favourite bit. They absorb all the sweet juices from the drink and were really enjoyable to eat/drink on their own.
Alo have recently launched their drinks in Waitrose and various Health Stores such as Holland and Barratt. They retail at around £1.99 each, they're also available to buy online at www.alodrinks.co.uk.
Have you tried Aloe Vera drinks or Alo in particularity before? What did you think?
Until next time,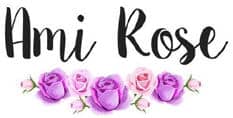 Be sure to follow me on social media to keep up to date with my latest posts!
You can find all of my social media links in the sidebar. I am @AmiRoseBlog on everything.