Decathlon, founded in 1976, is Europe's largest sports retailer and one of the biggest worldwide. Which makes me feel guilty for saying that I hadn't heard of them until they got in touch with me. I tend to go to the same stores each and every time so it was really nice to discover Decathlon and the 23 brands they stock on their website. It's always handy to have everything in one place, especially when there's thousands of high quality products for over 70 different sports.
I have been looking everywhere over the last few months for a cropped pair of gym leggings. You can imagine how over the moon I am with this pair. The colour is gorgeous too. I only had a long pair that I was using at the time which aren't ideal in the summer months. I was really looking forward to taking these on their first 'outing' to my local gym and spa last Friday. These Kalenji leggings* are just £10.99 on Decathlon's site, amazing right? (I can almost guarantee that my Mother will buy herself a pair after reading this). They're a similar, if not better quality than my Nike ones so you're not compromising quality with price either.
I'm getting better at this taking photos in public malarkey, as silly as I may have looked taking pictures of my feet in the gym I'm over what others think and realised that blogging is part of my life now and taking photos and/or videos in public is just something that comes with that. Anyway, I got my friend Jess to take some photos of me on the bike and a couple whilst I was doing abdominal exercises with a pilates ball so you could see the shoes and leggings on and 'in use'.
I loved the trainers the second I put them on my feet, so comfy and cushioned. It was probably brave of me to wear them to the gym before I'd worn them in around the house. But they didn't rub whatsoever which I'm glad about and I've worn them plenty of times since. They're from a company called Newfeel, again a massive range of their products are available on Decathlon's website here. These are their Propulse Walk 400*, the style is ideal for my activities, mainly consisting of cycling and walking.
I wore my Polar FT4 on this workout and managed to burn 576 calories in my 1 hour 33 minute gym and swim session which I was impressed with.
Have you bought anything from Decathlon before? Are you going to treat yourself after reading this?
Until next time,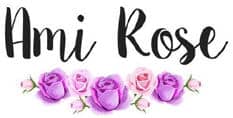 Be sure to follow me on social media to keep up to date with my latest posts!
You can find all of my social media links in the sidebar. I am @AmiRoseBlog on everything.