I loved last year's Bristol Foodies Festival so I was pleased to get the opportunity to attend this year's. Foodie Festivals are carried out throughout the year (mainly in the summer months) at various locations around the UK. The next one is at Cannon Hill Park, Birmingham on 3rd-5th June and then Blackheath Common, London 8th-10th July. You can buy tickets in advance here. I've got a post all about the Foodie Festivals here if you'd like to find out more information.
Sam and I attended on the Sunday this year and the weather was lovely. We got stuck into the samples right away. Healthy eating is completely forgotten about on days like these, I want to try absolutely everything. We had a quick wonder around but we arrived at lunchtime so wanted to have something substantial before filling up on samples. You can tell how hungry we were as I didn't get a chance to photograph any of our food. Sam had a chicken wrap and I had a vegetarian chilli quesadilla, they were both around £6.5o.
Once we'd had our lunch it was sample trying time, you always end up eating foods in such a strange order at shows like these. It'll be crisps, then a little fudge, then cheese then maybe some jerk chicken and a dessert of chorizo.



We started off with chilli, yep straight into the hot stuff, I loved the Chilli Alchemist stand. I'm one of these people that think they can handle anything so I went straight for the hottest one and my mouth was on fire, oops. We then went and tried some cheese from one of many cheese stands, Great British Cheese, which we'd tried at previous shows. They had some lovely cheese on offer, even chocolate orange and sticky toffee pudding which were strangely nice. We bought 3 cheeses for £10, Piri Piri, The Drunken Monk and Mature Cheddar with Smokey Peppadew Peppers and Garlic. Sam really enjoyed the crisps at the Taste Of Game stand.


It was then onto the sweet stuff, I mentioned in last week's post that I'm so fussy with chocolate. I'm always amazed when I find something I like and I never expect to love it as much as I loved the Brocs Chocs Chocolate. The Chilli, Strawberry and Honey flavours were my favourites. The fudge was just as lovely, we ended up buying Country Classic, Baileys, Salted Caramel, Caramel and Orange Chocolate from the Black Cat Fudge Stand, it wasn't all for us, promise.




There was so much to choose from in terms of more substantial food at the Foodies Festival. I took these photos of my favourites. How fantastic is this 'Pizza Bike', I'm sad I didn't spot this before I had my quesadilla as I would have loved to try one of these. I also loved the Mini Bean Coffee mini. All of the stands had tried so hard to be different and quirky which made them really stand out.


The last stand we visited was Seeds Of Change, selling a range of organic goods from cooking sauces to rice products. They had a spinach pasta in a tomato sauce with basil for us to try, it was gorgeous. They were also handing out vegetable and herb seeds so I'm going to plant those when I get a chance.
Thank you Foodies Festival for the tickets, we had a lovely day, as always. We're already looking forward to the next one.
Have you been to a Foodies Festival this year or do you plan to?
Until next time,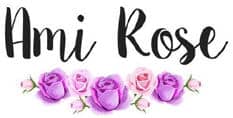 Be sure to follow me on social media to keep up to date with my latest posts!
You can find all of my social media links in the sidebar. I am @AmiRoseBlog on everything.