Last weekend I had the pleasure of attending the Bristol Blogger Meet. An event put on by the lovely Chloe from Beauty and The Girl Blog. The event was planned well in advance so I'd been looking forward to it for a while, although it came around quicker than I thought. The event was being held in the Cosy Club Bristol where I'd attended another Bristol Blogger event in the past. It's such a perfect venue for a blog event.

The journey to the event was… interesting. My car broke down on the M32, just as I've put it up for sale, so I spent most of the journey driving down the hard shoulder with my hazard lights on. I've fixed it now though, fingers crossed. I parked in Cabot Circus car park as I just wanted to abandon my car as quick as possible. Cosy Club was a good 20 minute walk from there though so I was pleased to finally arrive.
I missed a little of Chloe's opening speech (sorry about that Chloe) and then we had a couple of other speeches from the charities/brands attending the event. Firstly a speech from Off The Record, a Bristol based Mental Health Charity. They run therapy classes as well as owning an art studio soley ran by volunteers which I think is fantastic. They also run a number of side projects throughout the year.


Next was a talk and demonstration from Weleda, a leading natural skin care company. They mainly focused on their Skin Food which they kindly gave us all a sample of so I'll be letting you know what I think of it once I've had a chance to try it. It feels so lovely on the skin so I'm looking forward to trying it properly. My skin really needs a bit of loving.
Lastly it was Chelsey from Chelsea Candles turn. I think I have a new favourite candle, they smell divine! The Gooseberry and Elderflower was my favourite scent of theirs but I also loved the Coconut Candle.



After we'd spoken to the brands it was time to eye up the raffle prizes, have a mingle with the other bloggers and order some food and drink. I went for my usual Banana and Strawberry Milkshake and the Hallomi and Hummus Panini. Although it wasn't as nice as I'd remembered it. There was so many lovely raffle prizes, I couldn't wait for it to begin. Amazingly I won a lovely OPI Nail Polish set that I'll be featuring on a Manicure Monday soon.


It was then time to make our way to the next event of the day, at Channii B Shoes which our goody bags in hand. Just look at all the lovely products inside, my favourites were the No7 Lipstick and the DermaVio Make-off Mitts as I use these daily already. I can't wait to try the Nanshy Fan Brush and the blotting papers.
Thank you Chloe for inviting me, I had a wonderful day and can't wait until the next Bristol Blogger event.
Until next time,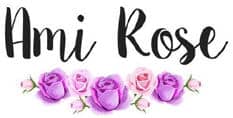 Be sure to follow me on social media to keep up to date with my latest posts!
You can find all of my social media links in the sidebar. I am @AmiRoseBlog on everything.