It's no surprise that I love Green Tea, I'm always writing on Twitter that I'm starting my day with a Green Tea and fruit and it's just become habit now. It's come to my attention that people don't realise the benefits of Green Tea and just how good it is for you. I wanted to do a quick round up of the health benefits. My Green Tea 'addiction' started when I detoxed around 4 years ago. The detox only allowed me to drink Green Tea and water, so I changed my morning cup of tea for a Green Tea and the rest is history. I thoroughly enjoy it and it means that I don't have to remember to bring milk to work – bonus.

The Benefits Of Green Tea

1. Boosts metabolism; having a Green Tea in the morning gets you body set for the day ahead.
2. Fights cancer; it boosts your immune system and improves overall health and energy levels. And helps get rid of the toxins in the body.
3. Protects against cavities, reduces plaque and strengthens tooth enamel.
4. Lowers cholesterol; try it, test cholesterol levels now, drink 2-3 cups a day for a month and see the difference. It lowers you bad cholesterol but leaves your good cholesterol untouched.
5. Protects against heart disease as it improves the health of the cells lining the blood vessels.
6. Detoxifies – it's natural and will help your body get rid of free radicals. It helps re-hydrate your body and helps purify your blood by flushing out dangerous toxins and enhancing your digestive system.
7. Aids weight loss; it has many fat-burning properties leading to an increase in metabolism. It also helps maintain high energy levels even when dieting.
8. Helps prevent food poisoning; it is full of anti-microbial properties so if tea is drank on a regular basis it can help ward off this bacteria before it has an effect on our bodies.
If you drink 2-3 cups of Green Tea a day you burn an extra 80 calories a day! 
Do you drink Green Tea? If not, will these benefits encourage you to?
Until next time,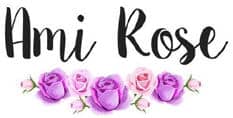 Be sure to follow me on social media to keep up to date with my latest posts!
You can find all of my social media links in the sidebar. I am @AmiRoseBlog on everything.