A couple of weeks ago Mum and I went to the BBC Winter Good Food Show. I've already written a about our day and written a Christmas Gift Guide For Foodies based around some of the products at the show but I wanted to write another post on the things I bought or was kindly given at the show.

Barbers kindly gave us the tickets for the BBC Winter Good Food Show. And took us on a tour and tasting of the World Cheese Awards. At the end of the day they kindly presented us with four of their Barber's 1833 Vintage Reserve Cheddar* which is one of my favourites of theirs. You can read all about my Barber's Cheese Tasting here. I could probably eat their Caramelised Onion Cheese every day, I love it.

Arden and Amici had quite a few of their products available to try at the show. I'd tried their biscuits before but hadn't tried their Panettones. They had a Prosecco* and Chocolate Chip Panettone available to try and I loved the Prosecco flavour. I'm going to give this to my dad and his girlfriend as an extra Christmas present, I think they make perfect gifts.

Mum and I were given a bottle of this Qcumber with Spicy Ginger Sparkling Water* on our way out of the show as they only had a few left and didn't want to take them home with them.

I was kindly given this Lauden 20 Chocolate Gift Set* to feature in my Christmas Gift Guide For Foodies. I have never seen chocolates so beautiful. There are 12 different flavours and my favourites are Marc De Champagne and Sour Cherry. At the moment anyway, I haven't tried all of the flavours yet.

Mum and I tried so many different chutneys throughout the day but this Tracklements Fresh Chilli Jam was our favourite. We bought this at the end of the day as we wanted something to go with our Barbers Cheese and we both like a little spice. We stopped at Gloucester Services on the way home from the BBC Winter Good Food Show for some dinner. I picked up this In A Pickle Hot Lime and Chilli Pickle which would also go nice with our cheese, it's very spicy though so I need to make sure I only have small amounts.

I was given this Doorstep Baking Chocolate and Coconut Pudding In A Mug Mix* to try. As well as another similar products from Bakedin – their Chocolate Mug Brownie Mix*. I'm really looking forward to trying these ones as they look so simple. I'm going to bring them to work with me so Sam and I can have them as a Friday treat.

I bought the BBC Winter Good Food Show Goody Bag which came with The OXO Cookbook, BBC Good Food Vegetarian Christmas Magazine, BBC Good Food Magazine and BBC Good Food Easy Cook Magazine along with a few products from OXO. I'm going to read through these tonight. It will give me a chance to find any Christmas/Winter baking recipes I want to try.
Did you go to the BBC Good Food Show? What did you think? Did you buy anything nice?
Until next time,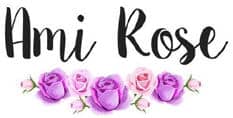 Be sure to follow me on social media to keep up to date with my latest posts!
You can find all of my social media links in the sidebar. I am @AmiRoseBlog on everything.