I've had this Beach Floral OOTD stashed away for almost a year. I went to Majorca last October, took lots of OOTD photos then realised, it's Autumn, you are not going to want to see Beach Floral OOTDs. I'm cutting it a bit fine this year to be honest, I only just remembered I had these photos. We stayed on the outskirts of Magaluf. Far enough away from all the hustle and bustle, but close enough to visit the 'strip' if we wanted to (we didn't).



Lace Top – Select | Shorts – BANK | Shoes – Primark | Sunglasses – Tiffany
Now I know this isn't helpful in terms of actually going out and buying the clothes as none of them are available right now. And BANK doesn't even exist any more either. Although I have heard they may be going back into business. But… It does help for me to tell you that Primark do gorgeous sandals for £2.50 (I bought these in three colours).
Select have similar lace tops in stock. I bought this one years ago but it comes out every single summer without fail. It seems to look nice with everything, although I wouldn't brave it in the UK. I bought the shorts in the sale for £10 before BANK closed down. One of my best purchases in the recent years, they're such good quality and gorgeous colours. And the Tiffany Sunglasses have been featured again and again but they are my favourites by far. I've had these 4 years now and they will never go out of fashion.
What do you think of this Beach Floral OOTD? Do you have anything similar?
Until next time,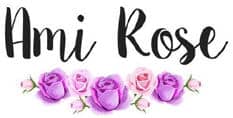 Be sure to follow me on social media to keep up to date with my latest posts!
You can find all of my social media links in the sidebar. I am @AmiRoseBlog on everything.