Last week I was invited to attend a Boston Tea Party. But this wasn't just any Tea Party, it was a doggy Boston Tea Party. Highcroft Vet Group organised an End of Summer Party and Information Day specifically for Short Muzzled Dogs. The event was sponsored by Boston Tea Party and offered the chance for Milo to make doggy friends. And get plenty of treats and goodies. For us owners, we had the chance to learn about Brachycephalic Dogs from the experienced vets, meet other crazy dog parents, eat plentiful cake and drink plentiful tea and Pimms.

Brachycephalic Dogs such as French Bulldogs, Pugs, Boston Terriers and Boxers are becoming more and more common. The idea of the Boston Tea Party was to learn about the breed and help the owners to understand the problems our four legged children may have. I do feel that people don't do enough research when getting a dog, especially a French Bulldog. It really can't be something you jump in to. Seeing people walking Frenchies, or any dog for that matter, at 12pm on a hot summers day makes me so. flipping. angry. If you're hot in shorts and a t-shirt, how do you think your dog feels in a fur jacket, pacing along scorching hot pavements?


Anyway, this wasn't a post to lecture dog owners. I just wanted to post the photos of the day and thank Highcroft Vet and Boston Tea Party for having us. We arrived and got chatting to other owners right away, Milo made friends whilst we talked about his quirks, training and the fowl smells he produces. We then made our way into the reception area for a presentation on the breeds, common problems and possible solutions. It was so in depth and informative, the vets really understood the breeds.


This is was time to fill our plates with sandwiches, cake and scones. And fill our cups with tea and Pimms. The china cups were gorgeous, I wanted to take them all home with me. My favourite cake was the lemon drizzle loaf, I may have had a couple of pieces of this.
Milo had a quick health check and was given the all clear. We've been lucky with him in the 2 years we've had him so it was nice to hear we hadn't missed anything. He was calm and allowed the vets to look at his ears, eyes and breathing. Whilst licking them of course. We were given a goody bag after the health check. This contained products from Optixcare to help Milo's eyes, treats and a Kong Tennis Ball that Milo has since hidden.
Highcroft Vet really went the extra mile to ensure both dogs and humans had a wonderful day. They even had face painting, balloons and a treasure hunt for children. Thank you for having us Highcroft Vet and thank you Boston Tea Party for sponsoring the event, we look forward to the next one.
Have you been to anything like this before? Have you visited the Boston Tea Party Cafes?
Until next time,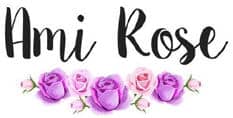 Be sure to follow me on social media to keep up to date with my latest posts!
You can find all of my social media links in the sidebar. I am @AmiRoseBlog on everything.