On Sunday my friend Jess and I made our way into Birmingham for the BBC Good Food Show Winter. It was at the National Expedition Centre which isn't too difficult to get to from Bristol – around an hour up the M5. Traffic dependant of course, which seemed to be on our side yesterday. The BBC Good Food Show Winter is one of my favourite festive events ever. With over 450 exhibitors and live cooking shows (including the wonderful Mary Berry) it really gets me in the Christmas spirit.

Of course we got stuck into the food as soon as we arrived at the show. I think this is the only time I'll ever advise you not to have breakfast in the morning. You will honestly fill yourself up on the hundreds of samples on offer from each of the food exhibitors. My breakfast and lunch consisted of cheese, fudge, crisps, chilli sauce and panattone – probably in that order too. I had to try everything didn't I?
As well as comfort food shopping, we got to see Mary Berry cook up a feast in the Big Kitchen. Mary Berry cooked chicken with roasted cauliflower and buttered green beans with a banoffe pie for dessert. It felt so surreal seeing her in person – I'd love to meet her one day. A lot of the recipes I use are either hers or based on hers. I swear by some of her methods.

I didn't buy too much at the BBC Good Food Show as I've been to three food shows over the last three weeks and my fridge is already stocked up with cheese, chocolate and fudge. But there was a few things I couldn't resist, including 10 bags of nuts from VIPnuts. Yes you heard correctly, TEN. I was just about to buy the 3 for £5 offer until I realised they were doing 10 for £10. Of course I jumped at the offer, especially as they do my favourite – Wasabi Peas. I picked up a few bags of these, as well as Barbecue, Chilli Lemon, Hot Toffee, Honey and Mustard and Hot Chilli. The nuts were mainly for my fiancé, I just wanted the Wasabi Peas.
I also picked up 3 packets of Pipers Crisps – Salt and Vinegar, Jalapeno and Sweet Chilli as I've always loved Pipers Crisps. Crisps are my go-to "lounging in front of the TV on an evening" snack. I'd choose crisps over chocolate and sweets any day. I have to put a handful into a bowl though otherwise I'll sit and eat the entire pack.

The last couple of things I bought was a Ruby Mist cheese truckle from Snowdonia Cheese and a Louisiana Hot Sauce from Skylark Trading. I really didn't need to buy more cheese after bringing home 5 lots from the Ideal Homes Show. Although it doesn't expire until next May and there's not a chance it'll still be in my fridge then. The hot sauce is to add to my soups, chillies etc as I love giving it a little bit of a kick. If you didn't know already, I love hot food.
I definitely could have gone mad and bought everything but I think I've got just the right amount of comfort food to take us right through until Christmas. And then we'll be stocking up again with all the leftover Christmas food…
Did you go to the BBC Good Food Show Winter? What did you buy?
Until next time,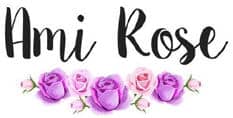 Be sure to follow me on social media to keep up to date with my latest posts!
You can find all of my social media links in the sidebar. I am @AmiRoseBlog on everything.