Around this time of year is when wanderlust well and truly kicks in. Strangely enough I can cope with seeing people enjoying the picturesque, out of this world, Maldives islands or hopping on cruise ships to various places in the Caribbean. But when I see someone enjoying a festive Christmas market holiday I just want to be there too. I'm not sure what it is about them, they just make me feel so cosy and content, even though it's probably -7 outside. Does that make any sense? I'm sure I'm not the only one that feels this way.

My Christmas Market Bucket List has grown and grown over the last few years. And if I was honest I could easily list over 20 countries. But for your sake, as I'm sure you don't want to be here all day, I've kept it to my five top cities.
The first is Amsterdam which is somewhere I've always wanted to visit. There's so much going on around the Christmas period – from Ice Skating and traditional village Christmas markets in Museumplein to the Winter Parade and the Christmas Light Festival. There's something for everyone. I can just imagine walking along the beautiful canals with a Mulled Wine and waffles in hand.
Another place I'd love to visit is Switzerland. I added this to my Bucket List when my friend, Jess visited a few years ago and I've written about some of the many reasons I'd like to visit here. Jess said Switzerland is exactly what you dream of when you imagine Christmas markets. Very traditional, very beautiful. And if the Christmas markets aren't enough, I'd visit for the Swiss chocolate alone.
Paris is another – I've been to Paris a lot of times, but never around the Christmas period. Paris has the traditional Christmas village running throughout November and December but also has lots of smaller Christmas markets popping up throughout the city. These include the Notre Dame Cathedral and Champ de Mars Christmas markets.
A city that has always been high on my bucket list is Prague. And I can image it will be even more beautiful around Christmas time. Havel's Market is a year long market but it gets a "festive facelift" in the Winter months. It introduces traditional arts, crafts and wooden toy stalls as well as the usual food, fruit and veg markets. There's also a Christmas market at Prague Castle which means you can tick off some cultural hotspots at the same time as sipping on your hot cocoa.
And lastly Berlin, with over 60 Christmas markets throughout the festive season. I don't think you can write a Christmas Market Bucket List without mentioning Germany in there somewhere. WeihnachtsZauber Gendarmenmarkt runs throughout November and December and is the most famous Christmas market with over 150 stalls. As well as the traditional market there is also the Klunkerkranich Rooftop market which I can imagine would be incredible with the panoramic views.
Which cities are on your Christmas Market Bucket list? Have you visited any of these?
Until next time,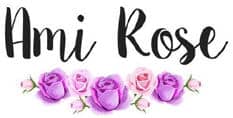 Be sure to follow me on social media to keep up to date with my latest posts!
You can find all of my social media links in the sidebar. I am @AmiRoseBlog on everything.