On Saturday Sam and I made our way into Bristol for the Bristol Free From Festival. A festival dedicated to Gluten Free, Dairy Free and Refined Sugar Free living – with plenty of Vegan and Vegetarian choices too. The festival was in The Passenger Shed, right next to Bristol Temple Meads station meaning it was SO easy to get to. It cost £10 per person including a welcome drink on arrival.
We arrived at the Free From Festival at lunchtime so were eager to get stuck in to the samples on offer. Almost every stall had their products to try which is always nice when you're trying new products. Often when I think I'm going to love something, I hate it and when I think I'll hate it, I absolutely love it. Is that the way with anyone else?
There was so much on offer, from Avocado Mayonnaise, to Freeze Dried Fruit and even Roasted Lotus Seeds (more about those later).  As well as food stalls such as Pho and Shakey Shakey serving lunch. And of course Tipple on Tap We tried everything we could and then went back around to buy our favourites. One thing that particularly caught my eye was reusable "cling film" by The Beeswax Wrap Co. This can be washed with warm water and used again and again and again. I'm trying to cut down on single use plastics as much as I possibly can and this is such a great alternative.

We picked up quite a bit from the Free From Festival, including our Goodie Bag that was kindly gifted to us. I have a Highlight saved on Instagram where I go through all of the products in a little more depth but I wanted to mention some of my favourites.
These include some Avocado Mayonnaise, a Gluten Free Beer from Daura (my fiancé thoroughly enjoyed this), Cauli Rice with Broccoli which I'm looking forward to trying. And some Chocolate Hazelnut Biscuits from Rhythm 108 – these were divine.
Our highlight of the show were the Lotus Bites from Yum Taz. We ended up buying 5 packs of these as they were on offer for 5 for £5. These are roasted lotus seeds seasoned with natural ingredients. And like nothing we've ever seen or tried before. We bought 4 different flavours, Sweet Chilli, Turmeric, Tomato and Beetroot and Pineapple. The Sweet Chilli are currently our favourites.
The last few things we bought were some Pineapple Snacks from Walaroo, Wasabi Snacks from Kenko Okara and some Strawberry Smoothie Bites from LioBites. These were absolutely delicious and just melted in your mouth.
Did you visit the Bristol Free From Festival? What did you pick up?
Until next time,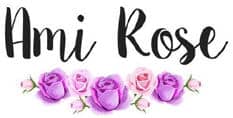 Be sure to follow me on social media to keep up to date with my latest posts!
You can find all of my social media links in the sidebar. I am @AmiRoseBlog on everything.