Afternoon readers! I've had a busy but fun few weekends here in the Gloucestershire countryside with two of our local Horticulture shows happening one weekend after another. A little insight into Country Life. These are both shows that I've been going to since I was little and I love them just the same, if not more now. I feel I'm now able to appreciate the work that goes into organising these shows and the effort that is put in by everyone that enters crafts or produce into the show, understanding that they probably spent the entire year preparing for it!

Hawkesbury Horticultural Show is thought to be the longest continually running Horticultural Show in England, running for 129 years without ever being cancelled for war or weather. How impressive is that! I've not taken loads of photos and I'm not going to ramble on too much but I thought it would be nice to write about what happens at these shows.



These are some of the craft/produce entries at Hawkesbury show. It reminds me of Calender Girls, or Wallace and Gromit – 'Curse of the Ware-rabbit' (both great films and if you haven't watched them then please do, you'll have some good laughs).  I've said I'm going enter next year (probably a cake of some sort) so we'll see what I can put together and hopefully I'll be posting about winning next year. Look at the size of these onions! I tried one after the show expecting it to be sooo strong but it wasn't actually any stonger than a normal onion. Country Life ay.

They have a float/fancy dress competition that they get a fair few entries to each year, some of the children's floats looked great, especially a 'Frozen' one that I forgot to photograph.

There's always a falconry show at the event which has been done by the same person for years. His birds were more well behaved this year though. Last year a young falcon flew off and didn't come back for hours.

I love little village shows like this and I love Country Life, I wouldn't have it any other way. The same people are there year after year and this ice cream van is no exception. This is Sam's ice cream 'Marshmallow Mountain'! He chooses something different each year out of over 50. I had a bubblegum sherbet one which made me so hyper. I feel sorry for the parents buying these for their children!
Yesterday was Kingswood Showday, held in the village I was brought up in. I've been to  almost every one they've had. This tries to focus on more of a Classic Car Show and there's always some really nice looking cars there. I wouldn't mind owning one myself. I may be bias thought considering it's what my Uncle does as a job. And I've had them around me my entire life.

How cute are these? These ducklings that were bred specifically for the show and there was some chicks too. There's something about baby animals. Any animal that just makes you coo over them like crazy. I didn't want to give this little one back.

This last photo is of my Uncle's Rover that came second in the classic car show. He also won best display for his three cars (2 Rovers and a TR6) and received a nice big box of beer. My Uncle doesn't drink so me and my brother got lucky and were able to share it between us. I may be a beauty obsessed girl but a bottle of good beer never goes amiss!
 What's your favourite part of Country Life or living in the country or city?
 Until next time,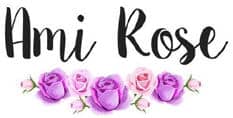 Be sure to follow me on social media to keep up to date with my latest posts!
You can find all of my social media links in the sidebar. I am @AmiRoseBlog on everything.