I'd be lying if I said I hadn't been searching for the perfect A Line Skirt for years. I've always wanted one since they became a 'thing' but I was yet to find one that didn't make me look frumpy, or was too short, or long, or the wrong colour. This A Line Skirt really had to be perfect. That was until I found this beauty, in Primark of all places for only £10. Yep, I can't believe it either. Why didn't I think of Primark before?
An A Line Skirt is an essential wardrobe piece, it can be dressed up or down and worn throughout the seasons. I can imagine myself putting this with black tights and a little pair of boots throughout the winter. I know I'm going to live in it. I've paired this with a simple high neck striped top and a pair of wellies for a woodland walk with Milo. Showing that it really can be worn with anything. Joules do the most wonderful wellies, the shorter style wellies are perfect for wearing throughout the summer months. I want to buy myself a pair of the even shorter ones next.
My new Fitbit Charge HR is making it's first appearance here too, it really does combine fitness with fashion, it's usable but looks really nice too. Especially in this gorgeous Plum colour. Milo's been loving it as he's been on so many more walks recently, gotta get those steps in right? Although I have been struggling to reach my daily quota of 10,000 sometimes.


A Line Skirt – Primark | Wellies – Joules | Top – New Look | Arm Candy – Fitbit
What do you think of this outfit? Have you found your perfect A Line Skirt?
Until next time,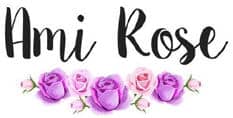 Be sure to follow me on social media to keep up to date with my latest posts!
You can find all of my social media links in the sidebar. I am @AmiRoseBlog on everything.