Last month, Kirsty, the Boutique Manager at Benefit in Debenhams Bristol reached out for bloggers on Twitter for an exciting event with Benefit. I got in touch straight away and ended up helping her plan the event. I'd already been to a few events in Bristol so had contacts of people that would have been interested in attending. Once we'd got emails for around 20 people the invites were sent for a Contour Masterclass. Along with a talk about their #boldisbeautiful campaign. And how they're hoping to raise as an area £100,000 for two charities.



I arrived at the event early (after a quick bargain shop in Primark) and got chatting to Bea and Samara who were already waiting for the event. I then found myself asking each person that arrived whether they were here from the blogger event. Most of them weren't but I didn't want anyone to be waiting on their own. Once Kirsty arrived she sorted out the stand ready for the event. She put out brushes, mirrors, make-up etc so we could all have a go ourselves during the contour masterclass.
We then familiarised ourselves with the products whilst we waited for everyone else to arrive. I loved having this opportunity as I sometimes feel I can't pick up products or have a play around them without feeling obliged to buy something. I made the most of it and swatched some products that I had my eye on. Including the Sun Beam and Watt's Up.



Once everyone had arrived Kirsty did a 'Kardashian' contour look on Brooke. Then Brooke did a more natural look on Kirsty. Each of them talked through the products they were using whilst doing the look. It was nice to see and compare these two different contour looks. I'd be more inclined to do a natural look rather than a contour look to rival Kim Kardashian. To begin with anyway. The 'extreme' contour look was done using Bo-ing Concealer in shades 1 and 5 and the second using just Hoola. I'd never had contouring done in front of me and explained in depth before. This has really helped me to try and master the technique as it's so much easier than someone doing it on you and explaining what they're doing.
Brooke and Kirsty explained exactly where to contour and why it's effective in that area. Brooke was great at contouring around the lips which was somewhere I'd never thought of contoring before. Once they'd showed us which areas to highlight and which areas to shadow it was then time to blend, blend and blend some more. Both Kirsty and Brooke chose to use a sponge for this step but you can also use a brush. I tend to think it's more difficult with a brush though. Kirsty and Brooke then worked their way round the group to answer any questions we had.
Towards the end of the event Kirsty wanted to talk about Benefit's #boldisbeautiful campaign and explained that they're aiming to raise £100,000 as an area for Look Good Feel Better and Refuge. This is being raised in many different ways. Kirsty is planning to run 100k (not all at once don't worry) along with other individuals planning other events and fundraisers. Benefit is also donating 100% of the profits from their Brow Waxes in May and giving away a free Gimme Brow with each as a way to say thank you – you can find and book in with your nearest boutique here.
What is your favourite product by Benefit? Would you like to go to a Contour Masterclass?
Until next time,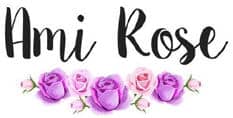 Be sure to follow me on social media to keep up to date with my latest posts!
You can find all of my social media links in the sidebar. I am @AmiRoseBlog on everything.