As there's so many technology/electrical items on my wishlist at the moment. I just had to write a Technology Wishlist featuring each and every one of them. I often say I hate technology, I do, but it's something we all need, especially us bloggers. Maybe I don't necessarily hate it but I'm flipping useless when it comes to technology, I'm definitely not your average twentysomething year old girl. I can still lust after it though, right? Here's the things on my Technology Wishlist this year. I'd love to hear what items are on yours.

1. Amazon Kindle – I've been eyeing up Kindles since they were first released but I think it's time I treated myself. I've been reading much more lately and it'll be nice to have something I can keep on me at all times, to 'fill the gaps' in the day. I'm currently reading Me Before You.
2. Panasonic Lumix TZ100 – I'm always looking for new 'day' cameras and this has been recommended as an ideal camera for travel. I actually had one of the first Lumix cameras many many years ago and got on really well with it. It's compact enough to fit in a handbag, or even a pocket but still takes wonderful, high quality photos.
3. MacBook Pro/something else anyone would recommend – I'm in desperate need of a new laptop and Apple seems the only way to go. Unless there's anything else you'd recommend?
4. Cool headphones – I can't stand earphones sometimes, especially on long journeys so I thought it was about time I bought myself some comfortable headphones.
5. Canon 50mm Lens – I want to start using my Canon DSLR for blog photos again as I feel I've been neglecting it. My parents gave me money towards a new lens for my birthday in January and I've still got it tucked away in a money box. I'm just too indecisive!
6. Apple iPhone 6/7 – Another Apple product… I'm still on the iPhone 5 and it's driving me crazy. It deleted everything last week including all my notes, apps and photos, I managed to get most of it back but had to say goodbye to a few recent photos. I'm not sure whether to buy a 6 or wait for the 7, or buy a 6 when the 7 comes out so it's cheaper…
7. XBOX 360 Controllers – A random one here but my XBOX controllers went 'missing'  so I haven't been able to use my XBOX for around 3 years and I'm yet to buy new ones. Mainly due to the fact that I'm frustrated I have to spend £50 replacing something I had in the first place but suppose it'll have to be done.
Are any of these items on your Technology Wishlist? What's top on your list?
Until next time,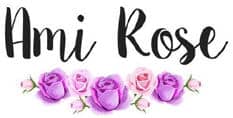 Be sure to follow me on social media to keep up to date with my latest posts!
You can find all of my social media links in the sidebar. I am @AmiRoseBlog on everything.
*in collaboration with Panasonic.