Tucked away in the South Wales Countryside is The Vale Resort, Cardiff. A 650 acre resort consisting of a 143 bedroom hotel, two championship golf courses, Wales' largest spa, an award winning restaurant and a huge array of sport facilities, from a fully equipped gym and a 20m swimming pool, to full size tennis, rugby, football and squash courts. And the beautiful Hensol Castle is also within The Vale Resort. The Hotel is also a quick 20 minute drive from Cardiff Centre and a tiny bit further from the wonderful Cardiff Bay. I can safely say we weren't stuck for things to do during our stay.


Sam and I have been working flat out for the last 6 weeks, spending 8am-6pm at our 'day job' then going straight to our house to work on that until about 10pm. As guilty as we felt having a couple of days off, my gosh did we need it. We made out way to The Vale Resort after finishing work on a Saturday. It was a quick 50 minute drive from Gloucestershire so we arrived in no time. I honestly didn't realise Cardiff was so close to us.



We made our way to our room right away, after checking in of course. We were in one of the ground floor rooms (506) with a gorgeous terrace looking out onto the golf course. I felt relaxed the second I stepped into the bedroom, it was so tranquil. The bedroom was very spacious, with a large king-size bed, a plasma TV, a wardrobe, desk and tea and coffee making facilities. The bathroom consisted of a separate bath and shower (although I don't think that's the case in all the bedrooms). And the bath was something else, I'm sure Sam and I could have led alongside each other in it. A bath is a luxury for me at the moment so I made a point of bringing Bath Soak and a Lush Bath Bomb and took the opportunity to have a well deserved soak.


Soon after arriving I made my way to the Spa as I had a Temple Spa Drift Away Massage booked for 5pm. This was what I was looking forward to the most. I was amazed by the size of the Spa, well I suppose that's a silly thing to say considering it's Wales' largest spa. Equipped with 19 treatment rooms and three relaxation zones, including a chill zone, float zone and slumber zone. I'm writing another post dedicated to the spa so I won't go into too much detail here. This could be a very long post otherwise. The Drift Away Massage is a 'top to toe massage, formulated with a dreamy blend of essential oils, guaranteed to have you drifting away. A full body and scalp massage – we'll wind you down and take your mind off your thoughts for a while'. Definitely what I needed.




After my massage I made my way back to the room to start getting ready for dinner in the award winning Vale Grill. Again, you're getting a whooooole other post on the Vale Grill as I have too much to say and too many photos to share with you to include in this post. Although if you want a sneak peak into the gorgeous 3 course meal we had, there's lots of photos on my Twitter. I went for Butternut Squash Soup to start, Cod Loin with Vegetables for my main course and Raspberry and Strawberry Mille Feuille for dessert. Oh and a side of the chunkyist chunky chips I've ever seen in my life. Sam went for Pork and Apple Roulade, 8oz Sirloin Steak and Blackcurrant Cheesecake. We couldn't resist each other's desserts though so we had half of each. Best of both worlds.
With our bellies full we made our way back to the room, surprisingly it was 10:30pm by the time we'd finished eating. This is when I took the opportunity to have my relaxing bath, before falling asleep just before midnight (which is very early for me). All the pampering, relaxing and eating must have tired me out!
 The next day we woke quite early, eager for breakfast, which was just as divine as our meal the previous evening. It was a buffet style breakfast so you could help yourself to as much (or as little) as you wanted. Sam took it upon himself to pile his plate with a full Welsh Breakfast. I skipped the cooked part and headed straight for the Croissants. As anyone that's been reading Ami Rose for a period of time will know, they're my guilty pleasure. And yes I did have three. Accompanied with a Cinnamon Whirl, or two. How could I resist? I also had some fresh melon and pineapple with yogurt, you know, to balance it out a little… I'm sure I was still stuffed from dinner anyway.
Before we left The Vale Resort we wanted to make use of the Leisure Facilities. We didn't have a chance on Saturday as we arrived later than planned but were pleased to know we could use the facilities all day on Sunday despite checking out at 11am. We had a dip in the pool first, but made our way to the Sauna/Steam Room/Jacuzzi quickly afterwards. Spending 15 minutes in each the Sauna and Steam Room as then sat in the Jacuzzi until our bodies resembled that of a raisin. We both felt totally and utterly relaxed and ready for a day exploring Cardiff.
There's still posts coming on The Vale Grill and the Temple Spa Drift Away Massage so look out for those. I may even write one on our day in Cardiff/Cardiff Bay too. Thank you for having us The Vale Resort, we both had such a wonderful, relaxing time. Spa, Dinner, Bed and Breakfast Breaks at The Vale Resort start at just £99pp.
Have you visited The Vale Resort before?
Until next time,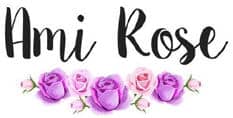 Be sure to follow me on social media to keep up to date with my latest posts!
You can find all of my social media links in the sidebar. I am @AmiRoseBlog on everything.