A couple of weeks ago I finished work and made my way to The Cuban Bristol for the #BBCuban event. After struggling to get into Bristol during rush hour as usual, and forgetting it was "Bank Holiday Thursday" so I couldn't find a parking space anywhere. I ended up running into the event 15 minutes late. Luckily I hadn't missed anything. The #BBCuban event was to celebrate the launch of The Cuban Bristol's new menus and was organised by Bristol Bloggers in collaboration with Socialight.


The event started with a Mojito Masterclass which was interesting to watch, along with a demonstration of how to make a few other cocktails including this Te Veo Mañana served with a flaming Rum shot. As I don't drink alcohol, I was treated to a Virgin Mojito made with apple juice which I thoroughly enjoyed. I also ordered a "Virgin Daiquari" and a "Safe Sex on the Beach" over the course of the evening – I love their Mocktail menu and the play on names.


After the Masterclass it was time to find our table and order our food. The Cuban Bristol had some fabulous dishes on offer, from both their "Main Menu" and the "Tapas Menu". I ordered a starter of Nachos (as always) topped with Mediterranean Vegetables from the Tapas Menu. These were HUGE. The picture really doesn't do them justice. There would have been enough for 4 of us, yet all four of us had ordered a separate portion of Nachos – oops. I really enjoyed these though, they were probably the highlight of the evening. Aside from that White Chocolate Panna Cotta which I'll mention later.
I went for the Vegetarian Paella for my main course. I probably didn't think that one though as I had a huge portion of Nachos topped with Vegetables, followed by a huge portion of rice topped with vegetables. But I love carbs and I love vegetables so who am I to complain? I know I'm repeating myself here but the portions were so generous – the Paella was only £10 too.

It was then on to Dessert, my favourite part of any meal. Especially when there's a delicious White Chocolate Panna Cotta involved. We tried a selection of their different desserts. A Lemon Sorbet, Panna Cotta, a passionfruit mousse and a Poached Pear in Red Wine sauce which was interesting. Obviously my favourite was the Panna Cotta – this tasted like melted Milkybar chocolate and I would go back to The Cuban Bristol just for that.
All of this gorgeous food was accompanied by live music by Noche and Cubanna, a local Spanish band that perform at The Cuban on Thursday, Friday and Saturday nights. The Cuban Bristol is located at Bristol Harbourside, near @Bristol.
Have you visited The Cuban Bristol before?
Until next time,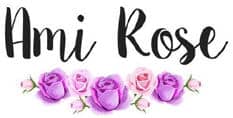 Be sure to follow me on social media to keep up to date with my latest posts!
You can find all of my social media links in the sidebar. I am @AmiRoseBlog on everything.