As regular readers would already know, I've given up Refined Sugar for lent. Yes, I am crazy. It's Day 6 as I'm writing this and I haven't got any cravings yet, and I'm crossing my fingers that they don't make an appearance. I'm not finding it too difficult this time around. I was making Breakfast on Sunday morning and came across 2 very ripe bananas and wondered whether I could make a Sugar Free Banana Loaf by adapting my recipe. Well I gave it a go, with a lot of guess work on the ingredients and it actually turned out really well. I thought it was only fair to share the recipe with you in case anyone else if trying to limit their sugar intake.
This is naturally sweetened with bananas and honey. I have used an extra banana and have also swapped the butter for coconut oil to make this a little healthier. You can use 110g butter if you'd rather. I have also added natural vanilla and cinnamon to sweeten.

Ingredients: 
Makes 1 Loaf
110g coconut oil (melted)
120g honey
2 medium eggs
200g plain flour
1 teaspoon bicarbonate of soda
 60ml milk
3 ripe bananas (mashed)
1/2 teaspoon cinnamon
1 teaspoon vanilla
Method:
Preparation: 10 minutes | Baking: 1 hour 20 minutes
1. Preheat oven to 180°c/160°c fan. Grease and line a loaf tin.
2. Melt your coconut oil in the microwave to ensure the mixture doesn't go lumpy. Add this to a bowl with your eggs, honey, vanilla and milk and stir until combined.
3. Add the dry ingredients and bananas to the mixture and stir again.
4. Pour the mixture in to your prepared loaf tin. Place in the oven for 1 hour 20 minutes, checking at regular intervals after 50 minutes. Bake until golden brown and a skewer/knife comes out clean. Leave to cool.
Will you be baking this Sugar Free Banana Loaf? Do you have any Sugar Free recipes to share?
Until next time,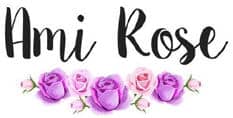 Be sure to follow me on social media to keep up to date with my latest posts!
You can find all of my social media links in the sidebar. I am @AmiRoseBlog on everything.