A couple of weeks ago Mum and I headed to The Oxford Hotel for a girly pamper day to celebrate Mum's Birthday. We went on a Spa Day together a couple of years ago and thought we could do with another one. We booked Oxford with the idea of going to Bicester Outlet for some Christmas Shopping afterwards. There will be another post on the goodies I bought there shortly. The Oxford Hotel is situated in Oxfordshire, just a 5 minute drive from the M40 and 15 minutes from the M4. The hotel is part of The Hotel Collection (soon to be part of Jurys Inn) and boasts 168 bedrooms, four stars, conference facilities, free wi-fi and is close to the city centre and Blenheim Palace.



We left bright and early so we could make the most of our day. Mother usually gets lost too so we needed to leave plenty of time for that. We arrived at the hotel just after 9:30am and went straight into their spa area after walking through a very 'Christmassy' reception. I can't get enough of the Christmas decorations at the moment. We were given our robes, towels and slippers and headed for the changing rooms to get ourselves ready.
We decided to 'do' the gym first, I really wasn't feeling it as I haven't exercised in a long long time but it had to be done. I was impressed with the facilities, they had a vast range of equipment and lots of it for busier times. I went on the cross trainer first. After 10 minutes I was absolutely knackered (I really need to improve my fitness). I then did 10 minutes on the rowing machine and 10 minutes of floor exercises and that was enough exercise for the day.
We then went for a swim before spending the rest of the morning in the steam room and sauna. The pool was really nice but it was an odd shape which made it difficult for anyone trying to swim lengths. Mum and I struggled when it was just the two of us. After 30 minutes in the pool we spent a further 20 minutes in the steam room. I'm really hoping that it has improved my skin as it's awful at the moment. It seems worse since the stream room but hopefully this is 'the bad stuff coming out'. I'll keep telling myself that anyway. We attempted the sauna but only lasted a maximum of 5 minutes as it was so hot, like unbearable hot.
Our massages were booked for 1pm so we headed for the waiting room and had a read of the magazines whilst we were waiting. I read the two latest Women's Health magazines. The therapist told me that she was a qualified sports masseusse. I told her about my problems with my shoulders and asked her to sort it, however painful. I can't say it was relaxing at all, but it's now the day after and the feel so much better and the tension has almost disappeared. I'm hoping it stays like this for a while.



Lunch was Afternoon Tea, it felt like it was well deserved. It consisted of sandwiches (cheese and pickle, egg mayonnaise and ham and mustard), two scones, a victoria sponge cake and a carrot cake, each. I was defeated after the scones but I snuck the cakes into my handbag for an afternoon pick me up. I can't let good food go to waste right? This was served with a pot of green tea and mum had a black coffee. We then felt energised and ready for the next step of the day, shopping at Bicester Village.
Thanks for having us The Oxford Hotel, we had a lovely day.
Have you been on a spa day recently? Where did you go and what did you think of The Oxford Hotel? I'd love to start planning my next one.
Until next time,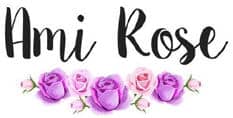 Be sure to follow me on social media to keep up to date with my latest posts!
You can find all of my social media links in the sidebar. I am @AmiRoseBlog on everything.