ResMed* have recently released the S+ Sleep Tracker in the UK and I was lucky enough to be one of the first to try it. I've always suffered with my sleep. I was a child that didn't need (or want) much sleep, sorry Mum. And I've gone into my adult years the same. Although now I actually need and want the sleep. I feel like I've tried everything.


The S+ is the worlds first non-contact sleep tracking device which helps to find problems and eliminate them. I love the idea of non-contact, although I was sceptical at first. I mean how can it track my sleep without having to wear a wrist/stomach strap like many of the other devices I've tried. The S+ Sleep Tracker analyses each stage of your sleep throughout the night by measuring your breathing and movements via the inbuilt motion detector. Obviously measuring your sleep isn't going to improve it, but the S+ works to find your 'faults' and improve them in many ways. I'll explain these later.
The S+ is simple to set up and comes with a free Android/IOS app. This app explains everything about the S+, how it works and how to initially set it up. During the initial set up you need to fill out a quick form so the S+ can gather as much information about you as possible. This includes age, gender and whether you sleep in bed with a partner or pet (I do both). This app provides all of your daily feedback and results including a 0-100 sleep score and a breakdown of the night's sleep.
The S+ can also measure light, room temperatures and noise levels, what a clever little device.
You're probably starting to see how the S+ works by now. As the S+ Sleep Tracker is analysing your data, it can find out environmental, and physical, issues that may be disturbing your sleep. It managed to pick up that my TV was turning on at around 1am every night and causing me to be awake for up to 20 minutes afterwards. Cue unplugging the many things we had plugged into our TV. Resulting in an extra 20 minutes sleep a night, and this was only by day three.
It measures the temperature so can determine whether a drop, or rise, in temperature is waking you up and can work out an ideal room temperature from the data analysed. As mentioned previously, the S+ measures light and found that I was waking up pretty much as soon as the sun started to rise. We're thinking of investing in some mega blackout curtains as hopefully this will improve the quality of our sleep.
One of my favourite aspects of the S+ is the 'Relax To Sleep' and 'Smart Alarm'. These both play relaxing music to wind you down and help you initially get to sleep and then plays relaxing music in the morning to wake you up naturally, or as naturally as possible. The Smart Alarm takes you out of a deep sleep, into a light sleep and then wakes you. Causing you to be less tired and much more alert first thing.
One last feature is the 'Mind Clear' which helps you clear your mind before sleep. This works by allowing you to record anything that's bothering you/to-do lists to refer to the next day. This isn't a feature I used myself as I have 1 million to-do lists on my phone so I usually just record evening thoughts in my iPhone notes.
In just 2 weeks of using the S+ daily I've managed to add up to 40 minutes onto my daily sleep, fall asleep in as little as 4 minutes, yep, 4 minutes. That coming from an insomniac is pretty darn amazing in itself. It's allowed me to wake up easier and be more alert first thing causing a much more motivated, successful day.  Now I just need some black out curtains and I'm sorted.
I've written a little more than I was planning to here so sorry if you feel I've babbled. I just wanted to tell you everything about this nifty little device although I've probably still missed things out. These retail at £129.95 and are available to buy online at ResMed.
Have you tried the S+ Sleep Tracker or anything like this before?
Until next time,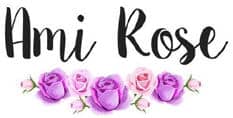 Be sure to follow me on social media to keep up to date with my latest posts!
You can find all of my social media links in the sidebar. I am @AmiRoseBlog on everything.