As always, I was eager to receive this month's Degustabox. I'm not sure why I get so excited, I think it's due to the element of surprise. But I almost run out to Laurence our DPD man every time he arrives with it… he must think I'm crazy [I am]. I was over the moon with this month's box. I was so pleased to see so many healthy[ish] goodies for me to try. Especially the Quinoa Chocolate –  have you ever heard of such thing? And the Vanilla Maca-roons. A lot of the products are snacky things to, which is where I struggle when healthy eating.
Before I get into the contents, remember – you can get £7 off your Degustabox with my discount code UFDHB. Let me know what you think if you do sign up.


The first thing I noticed when I opened this month's Degustabox was a big box of Dorset Cereals Machu Picchu Muesli. I'm going to try this with a dash of Almond Milk at the weekend. Although I'm not too keen on coffee flavours so I'm hoping this isn't too strong. These are usually £4.89 alone so I was impressed to see a full size box.
The next thing I pulled out (and almost opened right away) was the Seabrook Lattice Crisps. I cannot resist crisps, they are definitely my downfall. But instead of opening them there and then, I've put them away in 'safe keeping' until my house is finished. I'm now looking forward to enjoying these with a Friday night film, when we can finally put our feet up. I've also hidden the VIP Hot Chilli Nuts away for the same reason.
The POLO Sugar Free Pot will come in really handy to keep in the car. I try and refrain from having food in the car, one because it's messy, and two because once I start snacking, I can't stop. I think I can make an exception for mints though.
There was one drink item in this month's box. The alcohol-free box contained Fentimans Pink Grapefruit Lemonade which I was pleased to see (the Fentimans Pink Lemonade is one of my favourite drinks). The alcohol box contained a CELIA Organic Larger which Sam has just drank at my desk whilst I've been writing this. He's just wondered off so I can't let you know what he thinks, but he drank the lot so it can't be bad.
The two products I mentioned in my introduction are definitely my favourites this month. The Doisy and Dam Quinoa Chocolate was intriguing. I wasn't too sure at first but the more I ate, the more I liked it. Then the Whitworth's Full Of Super Maca-roons were lovely too. And very filling! The last snacky item is from the Nothing But range. My box contained the Pineapple and Grape Snack and the Strawberry and Banana Snack. Both products that I've tried previously and really enjoyed. They're perfect, guilt-free, on the go snacks.
Only two products left to mention, one is the Good Hemp Hemp Seed Hearts and the other Garofalo's Whole Wheat Penne Pasta. I've heard of Hemp as a protein source before but never seen it in this form. I think I'm going to try and incorporate this into a Baking Post soon so watch this space. The pasta is made with unprocessed, organic durum wheat meaning it's natural vitamins and minerals remain intact. And apparently it cooks in just 11 minutes too – what's not to love?
Do you get the Degustabox? What was your favourite product in this month's box. Mine was the Quinoa Chocolate?
Until next time,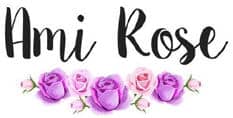 Be sure to follow me on social media to keep up to date with my latest posts!
You can find all of my social media links in the sidebar. I am @AmiRoseBlog on everything.