Well hasn't this post been a long time coming. I feel like I've gone on and on (and on) about Primark Nail Polish on my various social medias. But I'm yet to write a single post on them. I haven't long discovered Primark Nail Polish, I think I used my first one around 6 months ago, but boy are they a game-changer.
I really wasn't expecting much from a 90p Nail Polish. Yep, you heard me right NINETY PENCE. And that's not in the sale either. I'm sure Primark have another range for around 60p too. As I was saying, I wasn't expecting miracles. But the first time I used this polish I was stunned. And as the days went by, I was more and more stunned.

This goes on like a dream, or at least the two colours I've tried do anyway. They're one of my "one coat wonders". Perfect for when you don't have much time to paint your nails. I've found that after one coat these polishes are touch dry after only a few minutes and "get on with your day dry" after around 15-30.
The two colours I've tried are Lavender Dream and Brulee. Both polishes stayed without chipping whatsoever for 4+ days and lasted even longer when paired with my trusty Orly Tough Cookie. Nope, I will never stop recommending that one.
I did spend a while prepping my nails before painting them with Brulee as they did need a bit of TLC after being neglected throughout the Christmas period. This meant that the polish was much easier to work with as I wasn't having to cover dry, brittle nails. I have an updated nail care routine coming up next month but some of my favourite products are the No7 Nail and Cuticle Cream and the Burts Bees Lemon Cuticle Balm. I use these as a pair.
If you haven't tried Primark Nail Polish by now then I'd love for you to try them and give me your feedback and colour recommendations. I'm already wondering which ones to try next. I have some of their false nails to try too so I'll be sure to give you my feedback on those.
What are your favourite Primark nail polish or make-up ranges?
Until next time,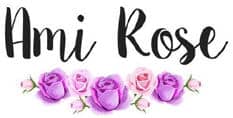 Be sure to follow me on social media to keep up to date with my latest posts!
You can find all of my social media links in the sidebar. I am @AmiRoseBlog on everything.