Another month, another Degustabox. This month's is the Easter Box. I expected it to be filled with sweet treats and chocolate, but that's just my mind being naughty. Although I am excited for the chocolate festivities to commence, I am going to fill my fridge with chocolate, and not feel guilty about it whatsoever. I should probably be glad that this month's Degustabox was filled with some healthier treats to balance that out a little, like the Super Cacao Raw bar and the Weetabix On The Go Protein Drinks. I was looking forward to trying the Mylk too.


The Mylk is a Dairy Free version of Milk. I'm not sure on the reason it's spelt Mylk, hopefully someone can fill me in on that. Maybe one of the ingredients? The one in this month's Degustabox is from Rebel Kitchen and is a Coconut Milk with Cacao Drink. Lots of Cacao in this month's box. I'm not too keen on chocolate flavoured things but I'll give it a go. That sounds like such a lie when I've just said I'm going to fill my fridge with chocolate. I love solid chocolate, but can't stand anything like chocolate ice cream, milkshake, hot chocolate etc etc.
There were quite a few drinks in this month's box. It also included two Weetabix On The Go drinks, the Vanilla flavour that I've tried before. And a NEW Blueberry and Blackberry flavour that I can't wait to try. Also included were two Weston's Ciders that Sam quite happily enjoyed. He wasn't that keen on the Pure Hopped Cider though. A Gusto Organic Lemon Energy Drink that I'm yet to try and a Naturelly Jelly Juice. This is aimed at children but of course I'm going to enjoy it just as much. This is Gelatine Free too.
I think I was looking forward to trying the Cadbury's Dairy Milk Oreo the most. Well the Mint one definitely, and it didn't disappoint, yum. Writing this is making me realise that I have the rest in my fridge and I'm trying to stop myself eating the rest. Also included was the Peanut Butter version which I'm yet to open, I think this one will be Sam's though as I don't like peanut butter, but I'll give it a try.
Another sweet treat in the box is The Jelly Bean Factory Gourmet Jelly Beans. Which I have been quite happily eating daily at my desk. Oh and let's not forget the Chocolate Eclairs. One of Sam's favourites. Writing this is making me realise just how fussy I am… I don't like Eclairs because I don't like chocolate covered in toffee, I like toffee covered in chocolate though. What a weirdo… Anyone else with me?
I mentioned the Super Cacao Raw Bar above, this is filled with almonds, coconut, chia seeds, flax seeds, quinoa and acai.  I really didn't think I'd like this but it was probably one of the nicest things I've tried in a while. This is suitable for vegetarians but I'm not sure if it's vegan.
The last few items in this month's Degustabox were the Maldon Smoked Sea Salt Flakes. I haven't bought salt and pepper grinders yet but these will be going straight in when I do. I've been keeping so many things out of the Degustabox ready for when we move into our house. Lastly is the Heinz Seriously Good Creamy Pepper Sauce. This will be another a keep until we move into our house. This is ready to eat which is good considering we're not going to have a kitchen when we move in.
Oh and I'm forgetting the family size pack of Pipers Salt and Vinegar Crisps that I ate, all by myself, the day this month's box arrived. How bad is that? They were SO good and once I started eating them, I just couldn't stop. Tut tut Ami.
Have you tried Mylk, Oreo Dairy Milk or any of the other items from this Degustabox? Don't forget my code (UFDHB) for £7 off your Degustabox.
Until next time,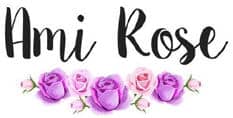 Be sure to follow me on social media to keep up to date with my latest posts!
You can find all of my social media links in the sidebar. I am @AmiRoseBlog on everything.