As you would have read in my Countryside Spa Retreat at The Vale Resort post, I couldn't keep everything in one feature. I'm awful at babbling (see I'm doing it again now) but I'd written 1000 words on my Spa Weekend and hadn't even gone into depth about the gorgeous food. I just had to write another post on The Vale Grill. The Vale Grill is an award-winning a la carte restaurant within The Vale Resort, Cardiff. They serve simple and classic recipes with fresh and quality ingredients. Included in our Dinner, Bed and Breakfast stay was a 3 course meal at The Vale Grill. We couldn't wait to dig in.
There was quite a lot to chose from on the menu, four Starters, five Main Courses and five Dessert options. The only thing I would have changed about the menu was the fact that the Vegetarian options for the Starter and Main Course were both based around Butternut Squash. And I didn't think I liked Butternut Squash. I still eat fish though which gave me a few more options. I went for the Butternut Squash Soup to start and Sam had Five Spiced Pork and Apple Roulade.


Oh my the Butternut Squash was absolutely gorgeous. Coming from someone that wouldn't touch the stuff prior to my visit. I bet I won't be able to make it taste anywhere near the same though. Much to my dismay. The Toasted Pumpkin Seeds really added to the flavour and it was nice to have some bread to dip in it too. Sam thoroughly enjoyed his started to, and love the Black Cherries that accompanied it. I forgot we still had two courses after eating this, it was such a generous portion for a starter.


I chose the Lightly Spiced and Roasted Cod Loin for my Main. The was served with Lemon Spring Onion and Herb Crushed Potatoes, Buttered Asparagus and Pan Fried Chorizo. I obviously asked for it to be served without the Chorizo to make it Pescatarian friendly. I started tucking into it the second it reached the table, then realised I hadn't taken photos so had to put it back together again. Oops. I ordered a side of chips with it but I really didn't need them and only managed a few. I loved the Herb Crushed Potatoes, the flavours worked so well together.
Sam went for the 8oz Sirloin Steak. He wouldn't usually order Steak but he felt like ordering something a little different than he'd usually go for. He finished off every last bit so he must have enjoyed it. This was served with Twice Cooked Chips, Roasted Plum Tomato and Peppercorn Sauce. I dipped one of my chips in his Peppercorn Sauce and it was absolutely divine.


We both fancied the Raspberry and Blueberry Mille Feuille for dessert but thought we should probably order two different desserts to try. We decided on the Blackcurrant Cheesecake and had half of each dessert. If I had to pick a favourite it would probably be the Cheesecake. But only because Cheesecake is my all time favourite guilty pleasure. Although I could have eaten the Mini Meringues served with the Mille Feuille all day, another guilty pleasure of mine.
We had such a lovely meal and didn't leave a single crumb on any of the three courses. That has to say something. And The Vale Grill has introduced me to a love of Butternut Squash, or the way The Vale Grill cook Butternut Squash anyway. I'd say my favourite of the three courses was the Lightly Spiced Cod Loin. Sam's was the Blackcurrant Cheesecake which is surprising considering he's not really one for sweet things.
Have you eaten at The Vale Grill before? What would you chose out of this selection?
Until next time,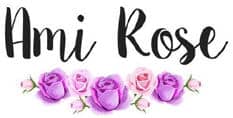 Be sure to follow me on social media to keep up to date with my latest posts!
You can find all of my social media links in the sidebar. I am @AmiRoseBlog on everything.