Just writing that title is making me anxious. I've wanted to write this for a while but have kept putting it off. I know, or hope, I can help a lot of people by talking about my experiences. But at the same time they're not experiences that many are aware of so putting it online for the world to see is a little [very] daunting to me.  A Binge Eating Disorder is something that has affected me for many many years. Yet I feel like it took hitting "rock bottom" only very recently for me to realise how much of a problem it had become. A point that I hope this article stops my readers getting to. And a point I hope never to return to.

My first memories of my Binge Eating Disorder was when I was around 13 or 14 and started earning my own money. As much as I wanted to [and did] spend this money on clothes, shoes, make-up, I also spent a fair bit on sweets, crisps etc. And I know you're all thinking "that is what we all do when we start earning money" – thinking back, the extent of it really wasn't normal. I'm not going to go into much detail about all those years ago as my memories are quite faded. Instead I want to talk about my recent experiences as I finally feel like I'm coming out of the other side of this. My mindset has changed so much. I am motivated and determined.
I've always been a slimmer person. My "average" weight is a little below 9 stone. So it was hard for people to understand how this disorder was affecting me, even to those closest to me. Even now, after speaking out about it I've genuinely had people say to me "you're not fat so it's obviously not much of a problem" and right now, I bet a lot of you are thinking this too.
So let me tell you about my eating habits – my unhealthy relationship with food. This year was going to be the year I got "the body of my dreams" and honestly? The harder I pushed, the more weight I put on. My body image, my self-worth, my confidence was awful. It went as far as cancelling my summer holiday abroad because I couldn't think of anything worse than wearing a bikini, or even shorts. I wore jumpers and blazers throughout the entire summer because I hated my arms. I covered up every part of my body I could. My skin was spotty, my hair was dry, my nails were brittle. The more depressed I got about my body image, the more I binged. That's probably hard to contemplate, but if you're also struggling with this, you'll know exactly what I was going through at that time.
This summer was when "rock bottom" happened. It went as far as eating 7 packets of crisps in a row. Or 6 chocolate bars. Sneaking downstairs for an ice cream at midnight. Eating an entire pack of muffins at my desk. Binging in my car so no one would know. And do you know how I'd counteract those binges? I'd end up starving myself to make up for "all those extra calories". But there was only a certain amount of time this could work for. Over time, the binges got worse, and far more regular, and I couldn't keep the weight off. However hard I tried. I'd put on over a stone. This is when "rock bottom" happened. And when I realised I needed help.
But that realisation triggered something in me. Asking for help made me realise my problem. How far it had got. How far it was going to go if I didn't do something about it. In the end the only person that was going to help me was myself. It just took me a long time to realise that. These tweets were where it began.
Has anyone sought medical help for a binge eating disorder? I'd love a little advice or support ❤️

— Ami Rose ? (@AmiRoseBlog) 8 September 2017
As much as I'm struggling. Looking back at this has made me prouder than ever. 32 days and still powering through. Still hard though.

— Ami Rose ? (@AmiRoseBlog) 10 October 2017
To begin with, I struggled daily. Tweeting about my accomplishments, about going that "one more day" without a binge. Food was an addiction for me. A comfort. And it was so hard to give that up but I knew I had to. I spent some time researching Binge Eating Disorders and what it could do to my health in the long haul. Health problems can include obesity, diabetes, high blood pressure as well as mental health problems such as depression and anxiety. I knew I had to do something about it.
I made a point of having a big breakfast in the morning. At first I hated it. I couldn't think of anything worse than eating first thing in the morning. But now I go to sleep dreaming of the breakfast I'm going to have when I wake up. Having a big breakfast meant that I'd stay full until lunchtime and not be tempted to snack. I was then eating hearty, carb filled lunches such as sweet potato soup which would release energy slowly throughout the day. It was always the afternoons I'd find the most difficult – which saw me diving into the "treats" box at work. Muffins, sweets, crisps, chocolate. I decided to make my own "treats" box. Yet fill it with fruit, nuts, lentil crisps, cereal bars, carrots, hummus, you name it. And this is what I started to dive into when I was hungry.
The binges stopped. I started to understand hunger. And differentiate it from boredom, or emotion. I suppose it all sounds so simple. Something just triggered inside of me that said "I can do this". And I did. I focused on me. My life. I can't believe how much things have changed in just over a month. And of course I know I'm not out of the woods yet. I've still got a long long way to go. But my entire mindset has changed, I'm a much better, happier person. The way I think about myself has changed massively. I still have those days where I hate every little thing about me but knowing I'm doing something to change that really really helps.
As hard as it has been for me to speak out [and please stop me from getting anxious and deleting this post] if it helps only one person I will feel like I've achieved something. Although Binge Eating Disorders are life-threatening, many still don't consider them a "real eating disorder". But in all honestly, they're just as dangerous as Anorexia or Bulimia and we need to start taking it more seriously. I know there's so much more I want and need to say here but I could go on forever. I want to use this to spread awareness but I will write an updated post in the near future.
I really hope speaking out about my Binge Eating Disorder will help others in the same position as me. My DMs are open on Twitter [as always] if you'd like to speak to me about anything.
Until next time,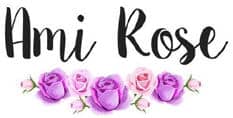 For reference – some common signs of a binge eating disorder as taken from the NHS choices site are;
Secret eating
eating when you're not hungry
feelings of guilt after eating
eating until you're uncomfortably full
eating much faster than normal
Factors that may increase your risk of a binge eating disorder are;
having low self-esteem and lack of confidence
depression or anxiety
feelings of stress, anger or loneliness
feeling under pressure to be thin