Another month another awesome Degustabox, this month, The Autumn Box. Before I get started, I've got a new Degustabox Voucher to share with you. It's UFDHB and this discount code will get you a massive £7.00 off your box. Meaning you can pick up all these goodies for just £5.99. Crazy right? Every month I say it's my favourite month. I know they can't all be favourites but each month they go above and beyond and add even more fantastic products. We even got a Hershey's Cookies 'n' Creme Bar in this box. Although I'm a Cadbury's girl so I've been told I probably won't like American Chocolate. We'll see.



This month's was full of 'usable' products, things to keep in the cupboard. Such as the Heinz Kid's Dry Pasta, the Jim Jams Chocolate Spread and the Robinsons Squash'd Orange. I can't wait to get cooking with my minion pasta. The Maggi Fusian Noodles will come in handy too. I like the sound of the Fiery Sweet Chilli flavour, ideal quick lunches.
My favourites in this box were the Beloved Date Fruit Hearts. These are a similar texture to a Nakd bar and really filling. I received all four flavours in my Degustabox and have been having these as an afternoon snack. Another favourite is the Yushoi Snapea Rice Sticks. I first discovered these at the #BloggerTikiParty and have been loving them ever since.
There were a couple of products in the box that I'm not keen on, but Sam loves. Including the Jim Jams Chocolate Spread previously mentioned and the Pitch Choco Bar. Sam likes anything filled with chocolate for breakfast so these are right up his street. I tend to go for the healthier options.
The other products included were Heinz Kid's Pasta Sauce (to go with the minion pasta) and Iam Souper soups. I received the Supergreens and Pulled Pork and Jalapeno flavours. These are a high protein soup to keep you fuller for longer, an ideal Autumn comfort food. Also included was a sachet of Levi Roots Smokey BBQ Coat 'n' Cook – already a firm favourite in our household.
Have you tried the Degustabox? Don't forget to use my Degustabox Voucher if you do order it.
Until next time,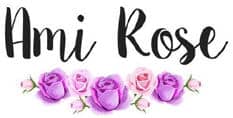 Be sure to follow me on social media to keep up to date with my latest posts!
You can find all of my social media links in the sidebar. I am @AmiRoseBlog on everything.