As people that follow me on Twitter will know. I have given up junk food for lent. Yes junk food – not just chocolate, or sweets, or crisps or takeaways, the entire lot. I can't remember a year when I haven't given something up for lent. Whether it be biting my nails in Primary School or I actually gave up Facebook one year in Secondary School. This year I thought I'd give myself a challenge. And a challenge it is. I'm only 3 days into it and I'm craving sugar like crazy but I'm sure those cravings will go after a week or so.

I went shopping with my Grandma and Sam yesterday to stock up on healthy food and snacks. Which will hopefully satisfy my junk food cravings and keep me full throughout the day. This shop made me realise that it's really not expensive to eat healthy like everyone moans and moans about. All of this came to £15 including some new Dry Shampoo and Vaseline.

I picked up some Special K and Granola for breakfasts over the next month. And bought some blueberries too to have with them. I also stocked up on
my Green/Fruit tea
. Although I drink a lot of this anyway, this and water will be all I'm drinking for the next 37 days. I thought I better buy a selection.

The majority of the shop consisted of fruit to have as snacks throughout the day. Although more than 2 a day isn't great for you due to the sugars in fruit so I'm going to stick to this amount. I went for blueberries, apples, pears, bananas and red and green grapes and will be eating these with my lunch instead of that dreaded bag of crisps.


This is a tricky one, are
cereal bars
junk food or not? I know they've got excess sugars but they can't be "bad" for you. I bought Jordan's cranberry and apples ones and I absolutely love their cereal bars.

After shopping we went for a meal at my Grandma's local
Fayre and Square
pub. I thought it would be quite difficult to eat out during lent as some places don't have much of a choice other than fish/burger/sausage and chips or curries but there was so much on the menu. I went for this vegetarian cottage pie which consisted of lentils, black beans and carrots with a mashed cauliflower and potato topping. It was served with peas and I swapped the chips for salad. I'll definitely be returning here to try some other meals from their vast menu.
What have you given up for lent?
 Until next time,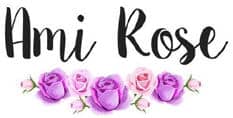 Be sure to follow me on social media to keep up to date with my latest posts!
You can find all of my social media links in the sidebar. I am @AmiRoseBlog on everything.