Sam and I made a trip into London on Sunday to go to the BBC Good Food Eat Well Show at Olympia, London. Thanks @OfficialLexusUK and @HBloggers for the tickets. It was the first Good Food Show I'd been to in a couple of years and I didn't know what to expect from their Eat Well Show but we both thoroughly enjoyed it. It was nice to go to a
Food Show
during a junk food ban and still be able to try absolutely everything that was on offer. I thought I was going to be walking around watching Sam try everything instead.

We managed to get into London for 9:30am (it's about 2 hours travelling for us) and arrived at the show for the opening time of 10am. I'm so glad we got there early as we were able to walk around and chat to everyone at their stalls and find out about their brands before it became crowded around lunchtime. I was surprised by the amount of smaller or new brands/businesses at the show. Some were as little as 3 weeks old. I love discovering new brands and it was nice to find out more and support these businesses. I'll be working with a few of these over the next few months to help promote their brands so look out for further posts.

One of the first stands we went to was Mr. Singh's. I know what you're thinking, Chilli Sauce at 10am? But we just had to try everything on offer. They had a range of sauces and pestos at fabulous prices. I bought these two sauces for £3, they had a BBQ Chilli Sauce too which was lovely.

UGG Foods sell a large range of "guilt-free" baking mixes. It was so nice to be able to eat a muffin whilst on a junk food ban. My favourite was the Chia Seed Muffin with Lemon. All of their mixes are made with natural ingredients with no added sugar or additives. As well as being Gluten, Soya and Dairy Free. As well as cake mixes they also have a range or bread/fruit loaf mixes. I really suggest having a look at their website if you're on a restricted diet.

Charlie and Ivy's had a MASSIVE range of dressings, spreads, bread dippers and mayonnaise. And you could try each and every one of them. These dressings were lovely, especially the Smoked Chill. It was flavoursome but had a nice kick to it. The Honey and Mustard dressing was nice too. This is a delightful family company that are passionate about their product and supporting the farming industry which is becoming a rarity. All of their products can be viewed and bought online.

Sam's eyes lit up when he saw the HECK stand, he's a lover of burgers and sausages so this was by far his favourite brand at the show. They stock at ASDA, Tesco and Waitrose and Sam has since dragged me out to buy four packs of sausages. We were told they freeze well so we won't be eating them all at once. We sadly couldn't find any of their burgers in our local supermarkets though so we may have to order some online.

I've been a fan of
Nakd Bars
for a while. There's so many brands out there that are so full of added sugar and additives you may as well buy a chocolate bar instead. Nakd Bars are Wheat and Dairy Free made using only natural ingredients and sugars AND there's 18 flavours to chose from. These aren't your standard chocolate, strawberry, vanilla either. There's gingerbread, rhubarb and custard and banana bread. I honestly could have stayed at the stand all day trying the different flavours. They do mixed cases online to give you a chance to try the vast range they have to offer.


I bought this marvellous "Goodie Bag" from the Healthy Food Magazine stand containing lots of different healthy foods to try. It was a great deal for £5 with a magazine that's usually £3.20 included. I had the Quinoa snack pot for lunch yesterday but I'm yet to try anything else from this selection. I think I'll try the White Cheese Popcorn this afternoon.
Did you go to the BBC Good Food Eat Well Show? What did you think of it?
 Until next time,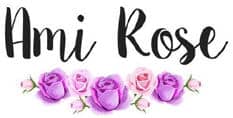 Be sure to follow me on social media to keep up to date with my latest posts!
You can find all of my social media links in the sidebar. I am @AmiRoseBlog on everything.