I spent the weekend at a cosy cottage in Wells, courtesy of
Sykes Cottages
, with 5 other lovely bloggers for the #PLBSlumberParty. Bonne Maman provided us with these gorgeous jars to make our own individual banoffee pie as well as their Caramel Spread to make it much much easier for us, and you of course.


Banoffee Pie Ingredients:
Makes 5 single banoffee pies
200g digestive biscuits
60g butter (optional)
30g grated chocolate
300ml double cream
2 bananas
1/3 pot of Bonne Maman Caramel Spread
Method:
Preparation – 20 minutes | Chilling – 1 hour
1. To prepare your ingredients place your digestive biscuits in a sandwich bag and beat them with a rolling pin until they resemble fine breadcrumbs. At this point you can melt butter in a pan and stir in the breadcrumbs; we chose to skip this step because we thought the butter may make it too oily and the caramel would soak into the digestives anyway. Then chop the banana and whip the cream.
2. Layer your ingredients into the jar. The usual order would be digestives, caramel, banana, whipped cream and chocolate, then chill for 1 hour.
Enjoy…
Although this recipe is simple, it's foolproof and enjoyable to do with others. They look splendid too and would to ideal to present at a dinner party.
Please send me your photos on Twitter (@AmiRoseBlog) if you have a go at making this recipe, I would love to see them.
Until next time,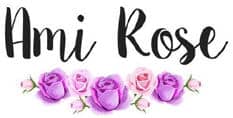 Be sure to follow me on social media to keep up to date with my latest posts!
You can find all of my social media links in the sidebar. I am @AmiRoseBlog on everything.