Shrek The Musical has been the theatre performance I was most eager to see after hearing the UK Tour was making it's way to Bristol Hippodrome this Summer.
I'm sure we've all seen Shrek. If not, where have you been? It's one of my favourite childhood movies. But if you haven't, here's a snippet from the Press Release which will give you an idea of the story. "Join Shrek, our unlikely hero, and his loyal steed Donkey as they set off on a quest to rescue the beautiful (if slightly temperamental) Princess Fiona from her tower, guarded by a fire breathing love-sick dragon. Add the vertically challenged Lord Farquaad, a gang of fairytale misfits, and a biscuit with attitude, and you've got an irresistible mix of adventure, laughter and romance".
I'm always sceptical about seeing my favourite movies turned to stage musicals. I seem to have a love/hate relationship with them. But Shrek is now up there with my favourites which include School of Rock on Broadway and Billy Elliott at the West End. It was absolutely brilliant.


The star of the show for me was Samuel Holmes. Playing the "vertically challenged" Lord Farquaad – on his knees for the entire performance. Every moment he was on stage left the audience in stitches. From his dancing – waving his stick thin legs around – to a workout session and a horse named Brexit. A perfectly timed, comical performance from start to finish.
Thursday's performance saw understudy Micheal Carolan playing Shrek who interpreted the character flawlessly and Princess Fiona was played by X-Factor runner up Amelia Lily. Showcasing her musical talent but adding a comical aspect to the Love Island addicted puppeteering Princess.
Micheal Ayton had big shoes to fill playing Shrek's lovable companion Donkey, which is played by Eddie Murphy in the Oscar-winning feature film, but it's safe to say he filled them well, another stand out performance for me. And of course it wouldn't be Shrek without the Fairytale Creatures such as Gingy, Pinocchio, the Three Blind Mice and a cross-dressing Big Bad Wolf. Yes, you heard me right. These little adaptions made the show all the more brilliant, adding a modern, comical twist on a classic fairytale.
Nigel Harman returns as director for this production and along with Tim Hatley's clever set/costume design and Hugh Vantone's Lighting design this performance was faultless from start to finish. I'd see it again tomorrow if I could.
Shrek the Musical is at the Bristol Hippodrome until Sunday 19th August. Tickets start at £19.50 and available on ATG Tickets via this link.
Until next time,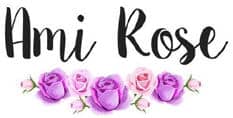 Be sure to follow me on social media to keep up to date with my latest posts!
You can find all of my social media links in the sidebar. I am @AmiRoseBlog on everything.