Every time I use a polish from the Models Own Colour Chrome Collection it always makes me wish I'd bought the entire collection at Clothes Show. They're all such gorgeous colours! As my Manicure Monday featuring Chrome Pink was so popular, I thought I'd let you see what Models Own Chrome Blue looks like on. It's my favourite from their Colour Chrome Collection (so far). But I'm sure once I finally get round to trying their Rose Gold or Copper colours I'll have a new favourite.


The Colour Chrome Collection consists of an incredible fifteen colours; Copper, Pearl, Red, Grey, Turquoise, Rose, Silver, Indigo, Gold, Cerise, Pink, Green, Mauve, Olive and Blue. Such a selection, I love large ranges like this one. Although it can end up costing a fortune if you love them as you end up wanting each and every one.
Their Chrome polishes go on your nails so easily and cover really well with two coats, although I did use three coats of Models Own Chrome Blue to get my desired effect. They dry really quickly too which is something I love about the Colour Chrome Collection. But I have found that all Models Own polishes tend to dry much quicker than usual. Meaning that you can get on with your daily tasks instead of spending 45 minutes+ waiting for your nail polish to dry. Saying that, I've recently discovered OPI Drying Drops which have changed my life.
There's not too much to say about this polish, I just wanted to show you how gorgeous yet another polish from the Models Own Colour Chrome Collection was and get you lusting after the rest of them too. This has to be my favourite collection Models Own have ever made.
Have you tried Models Own Chrome Blue or any other polishes from the Colour Chrome Collection? Which one/s are you lusting over the most?
Until next time,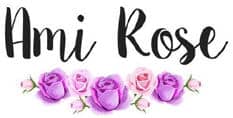 Be sure to follow me on social media to keep up to date with my latest posts!
You can find all of my social media links in the sidebar. I am @AmiRoseBlog on everything.