I've been a little late with the Christmas Gift Guides this year. I'm hoping people are being a last minute as me this year. I'm still yet to buy one present, oops. I'll be writing a few different Gift Guides this year but wanted to start with Christmas Gifts For Girls That Have Everything, the tricky ones.

You can never have too many candles. I can't anyway. Yankee Candles are my absolute personal faves, especially this gorgeous Macaron Treats Scent. The Little Soap Company also do some lovely candles, and a much cheaper alternative.  These burn forever. The Rose Geranium is such a fresh scent. I've got this one burning in my office.
Another option is Chocolate, Fudge, Sweets, Biscuits; anything naughty and edible. The Fudge Kitchen have a wonderful selection, perfectly gift wrapped, Sea Salted Caramel, Lemon Drizzle and Vintage Vanilla are my top picks. Or Hotel Chocolat is always a foolproof option. A bit more pricey though.
I can't imagine any woman would ever turn down a pamper. And face masks are perfect for this. I've just bought a selection from Quick Fix Facials as they have Face Masks for each and every skin type. A nice gift idea would be to make a 'pamper hamper' with a face mask, chocolates, nail polish etc etc. Everything needed for a girls night in. I'm even giving myself ideas whilst writing this!
Scarfs, Hats, Gloves – anything cosy for this time of year. Bibico have so many cosy, luxurious options. I've noticed New Look have quite a selection too. They've got some lovely thick scarfs, I'm sure these will go down a treat.
I keep saying you can never have too much this, you can never have too much that but seriously, Stationary. I have an office full yet I still want more and more. A 2017 Diary would be a nice idea or some of the novelty stationary available at Paperchase. Another idea for the professional among us are the Mobilo Smart Business Cards, I love the idea of these and want to get one for myself! They currently have 50% off for Black Friday.
A couple of other ideas are Perfume (Britney Spears Fantasy is a LONG TIME favourite of mine). Or Jewellery. I picked up these Boop Design Earrings at the Bath Christmas Market. They do lots of different designs and it feels like such a personal gift. Another gift I always turn to when I'm stuck for ideas are picture books, it's so lovely to get photos printed so you have the memories to keep forever.
I hope this helps you with some Gifts For Girls That Have Everything. What's on the top of your Christmas List this year?
Until next time,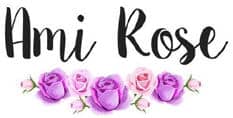 Be sure to follow me on social media to keep up to date with my latest posts!
You can find all of my social media links in the sidebar. I am @AmiRoseBlog on everything.