A couple of weeks ago, I was invited to stay at Clevedon Hall, Bristol. I'd given myself a challenge and organised far too much for one weekend. I travelled to Clevedon Hall straight from another event in Shropshire and then went straight to the airport Sunday afternoon and off to Portugal. But I loved every moment. What makes this event so special to me is the fact I had no idea at the time that I'd be considering it as a potential wedding venue for myself, but more about that later.


Clevedon Hall: The Rooms
Clevedon Hall is a 150 year old Victorian Mansion owned by Peter and Sally McCarthy. It has just undergone a £3,000,000 restoration process with the hope to become one of the UK's top hospitality venues. And they're certainly well on the way to becoming that. Each of the 25 spectacular rooms have been individually designed by Jane Clayton, a designer that I was already fond of prior to my visit. Peter, Sally and Jane kept to the 'English Country House' theme throughout the house. Although each room was designed and decorated so individually that I'd challenge you to find one part of a room that was the same as another.
The main hall is something else entirely, as is the dining room. Full of natural light, I can imagine some really gorgeous wedding photos being taken here. We made the most of it and had another guest take some photos of us and we returned the favour. Wedding photo swap is a great app to share photos taken of each other at weddings.
Sam and I arrived (a little late) and were shown to our room. I'd already driven for a total of five hours and I was exhausted. We were told we had an hour to chill before the canapes and champagne were served. I put the kettle on right away and was ecstatic (really, I was) to see the fabulous selection of Clipper teas in our room. I chose 'Wild Berry' and left it to brew whilst we had a look around our room *cough* apartment.







Was it childish of me to throw myself on the bed to test the comfort? I don't think so! Although we did think we'd live in luxury for a night here and then spend the next 4 nights falling through the gap in the middle of the two single beds pushed together in Portugal, covered in a single sheet, each. Clevedon Hall did higher our Portugal expectations quite a bit. I was impressed with the stone fireplaces in both the bedroom and bathroom, yes really, a fireplace in the bathroom. And LOVED the marble set bath tub. The only negative thing I can say about the room was the lack of a full length mirror, which was picked up upon by a few of the other guests too. This is definitely something I'd expect in every room due to it being a top class wedding/events venue.
Clevedon Hall: The Food



We made our way down to the entrance hall and were served a rhubarb champagne along with around 10 different canapés. I was really impressed with their vegetarian and gluten free selection. During this we were taken on a tour of the house in small groups by James Matthews, the Operations Manager. He explained about the history of the house, the design of the rooms and a bit about the owners.




Dinner consisted of five courses and was cooked by award winning chef, Alan Jones. We were served a selection of breads to start to get our appetites going along with an Artichoke and Garlic Bisque. The vegetarian starter consisted of Avocado and Artichokes. Sam had the same but with a topping of crab and the main was a risotto which I could have probably eaten all day as it was so lovely.

The dessert was the highlight for me. It was a baked chocolate cake, with soft chocolate at the centre, served with honeycomb ice-cream, honeycomb chunks and a salted caramel disk. These flavours all worked perfectly together and it's safe to say it didn't stay in front of me for long. These four delicious courses were then finished with a few cups of green tea and a couple of homemade truffles. After copious glasses of wine and talking with the manager, owners and chef until almost midnight we made our way back to our room and into the bath to relax ready for another jam packed day ahead. I found myself eying up wedding dresses and bridesmaid dresses on Prom Dress Finder. With no idea what would happen just a few days later…

We woke up around 7am, got everything packed up and made our way downstairs for breakfast. There was such a selection. Sam was quick to get stuck in to the Full English Breakfast. I opted for a croissant and a couple of hash browns along with a few more cups of green tea.
Clevedon Hall: The Gardens



After breakfast Sam and I went for a walk around the house gardens and to the Clevedon seafront. Sam kindly took some outfit shots for me as both the house and the seafront were ideal locations. We then checked out at around 10am and quickly rushed home to unpack and repack. Then it was straight back to Bristol airport before we could blink and on a plane to Portugal.
Our stay at Clevedon Hall was such a lovely experience and what has made it even more special and memorable to me is that Sam proposed three days later in Portugal. We're now engaged. So whilst we were sitting at the table getting the 'maybe it will be you two getting married here next talk', Sam knew all along that he was going to propose in Portugal. That thought makes me flustered and weak at the knees and those memories will stick with me forever.
Have you visited Clevedon Hall before?
Until next time,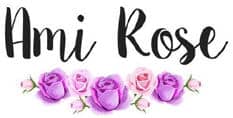 Be sure to follow me on social media to keep up to date with my latest posts!
You can find all of my social media links in the sidebar. I am @AmiRoseBlog on everything.