It wasn't until I got my Fitbit that I realised just how slow my metabolism was. Some days I wasn't even burning 1,500 calories a day. Considering women are told to eat an average of 2,000 calories a day to maintain weight, it's no wonder I was putting on the pounds (the excess chocolate could be to blame too). Over the past few months I've been trying new ways to boost metabolism and improve my overall health (giving up sugar for lent has really helped). I found these ways to have the biggest impact as I'm now burning around 2,500 calories a day.

EAT BREAKFAST  – It seems crazy that you've got to eat more to lose weight. But you need to eat breakfast in order to kick start your metabolism for the day. Even a piece of fruit will do the trick, just eat something.
DRINK GREEN TEA – I've got a full post on The Benefits Of Green Tea which tells you that drinking 2-3 cups a day can boost your metabolism. And aid weight loss by helping you burn an extra 80 calories a day.
EAT LITTLE AND OFTEN – Eating little and often keeps your metabolism going throughout the day. Have breakfast at 9am, a healthy snack at 11am, half your lunch at 1pm, the other half at 3pm and dinner at 5pm.
WORK OUT – This probably seems like an obvious one but working out often (2-3 times a week) can have a huge impact on your metabolism. Make sure you incorporate interval training into your workout routine. This can help you burn twice as many calories. Build up muscle which uses more energy than fat and can increase your basal metabolic rate by over 100 calories a day.
EAT FATS – Yes fats, good fats though, a meal from your local chippy isn't going to get your metabolism going. Fill up on fish rice in Omega 3's such as salmon and tuna along with snacks such as Walnuts or Pumpkin Seeds, even cheese (in moderation).
EAT ENOUGH – Dropping ridiculous amounts of calories when dieting which often lead to a weight increase. Your body will go into starvation mode clinging on to each and every bit of food you eat leading to a massive drop in metabolism.
DRINK WATER – 70% of people aren't drinking enough water. That's crazy amounts. Make sure you're drinking at least 6 cups (around 1500ml) water a day. Cold water or ice cold water can boost your metabolism even further.
SPICE IT UP – No not in the bedroom, although this will probably help too. A spicy meal can temporarily boost your metabolism by up to 8%, try adding Tabasco to your tomato soup or a little chilli oil to your pizza.
I hope these little changes help you as much as they've helped me. Do you know of any other ways to boost metabolism?
Until next time,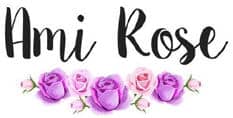 Be sure to follow me on social media to keep up to date with my latest posts!
You can find all of my social media links in the sidebar. I am @AmiRoseBlog on everything.