Portugal is one of my happy places. And that's not just because my fiancé proposed there. Seconds after the plane landed, I felt immediately relaxed. I'm really not sure what is was about Portugal that I loved so much. The beaches were beautiful, the weather was perfect, such a calming atmosphere.  I felt strangely at home. It's safe to say, all we did was explore and eat. What more could you want from a holiday? I wanted to put this post together to share a few of my favourite Things To Do in Algarve, Portugal as well as some of my favourite places to eat/drink. Something to refer to if you're considering a holiday to Portugal.

The first thing to mention is the gorgeous beaches. Especially on the Algarve coast. We stayed close the Peneco Beach which is the one pictured above. There's so much to do on/around this beach, other than just sitting an enjoying the sea breeze. There's a couple of little walks/viewpoints if you're feeling a little more energetic too. Including views of Albuferia Old Town which we spent a lot of time in. Other beautiful beaches are Praia de Marinha, Lagoa and Praia de Cacela Velha but there's over 150 beaches to chose from.
'The Burger Bar' was one of our favourite places to eat. They don't have a website so I've linked their Trip Adviser here which has their address, along with some lovely reviews. They do a 'Build Your Own Burger' which Sam was pleased to see – a Burger, Chips, Onion Rings and Coleslaw was around 8-9 euros. Vegetarian options were also available and they did a mean Cheesy Chips which I thoroughly enjoyed.
Sam and I find it hard to go away without finding a water park of some sort. There's quite a few in Portugal; we went to the Aqua Show Park Hotel. There's also Aqualand but this is only open June to September. There's various transfer busses from hotels/Albuferia town to the Aqua Show Park Hotel and most of these are included in the ticket price of around $25-30 which makes it really accessible.
'BANK' is another lovely place to eat. We spent a little time in here on our last day of our holiday whilst we were waiting for our airport transfers. Sam had yet another burger and I had a pizza. There's indoor and outdoor seating, obviously we took the opportunity to sit outside and enjoy the sun. BANK was a little more expensive than The Burger Bar but still only around 10-12 euros per person. They do some delicious desserts too.
I mentioned the Albuferia Old Town above. This is a must see. Full of everything I associate with a holiday. Miles of market stalls with cultural, handmade gifts, street performers, gelato bars and restaurants. Sam and I bought some little tapas bowls at the market, 4 for 10 euros, all handmade and handpainted then watched a puppet display, eating copious amounts of ice cream. As well as Albuferia there's many other towns worth visiting such as Faro, Tavira, Lagos and Silves.
I hope these Things To Do in Algarve help you when planning your trip to Portugal. I'd love to hear if you have anything to add?
Until next time,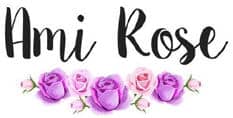 Be sure to follow me on social media to keep up to date with my latest posts!
You can find all of my social media links in the sidebar. I am @AmiRoseBlog on everything.