I thought it had been a while since I've shared some photos of Milo with you. I've decided dedicate today's post to him and his shenanigans. He really does live an idealistic lifestyle. For those of you who don't know, Milo is an 11 month old French Bulldog who we've had since a puppy. It's his birthday on the 17th of this month and I'm already planning a dog friendly cake for him (crazy dog owner over here). I promise I'll stick to 10 photos, I could go on all day otherwise…
Milo loves riding on the quad bike, or any sort of bike. We've actually taught him to skateboard, he stands on the skateboard and pushes it along with his legs. I need to get a video of him.

I really like this photo, this was earlier on in the year when Sam was testing a mountain board he'd made with an engine on (you'll never find him doing something 'normal' on a day off'). Can you see a theme going on here? We love to be outdoors and Milo does too.
I've already posted all the photos for the French Bulldog Meet but wanted to include one here too. We met with 13 over French Bulldog owners on Brean Down Beach a couple of months ago. It's amazing how Frenchies react together, their temperaments and personalities are all so similar.
Hehehehe, this was on the way to the beach on one sunny Sunday. This photo always makes me laugh when I look at it. He was adamant he was going to stick his head out the entire way, I had to make sure I held him though as he probably would have jumped out if he had the opportunity.
OK Milo is my child, I'm looking at all these photos and just wanting to write 'I love this one' for each and every one. There isn't a photo of Milo that I don't love though. He really is a part of our family. This was in Telford meeting my niece's horse Majesty along with her friends horse. They were so intrigued and followed Milo everywhere. Sam's parents have horses that Milo sees every day so he wasn't too bothered.
Sam and Milo 'chilling' at my Dad's last month. They both loved the hammock and stayed there for a good hour (once they'd got their balance). Can't beat chilling in the garden with a beer on a sunny afternoon off.
This was taken at one of our trade shows, Camperjam, we bought a Cool Coat from Pets @ Home before we went as it was due to get to the mid/high twenties and it did. I so glad we bought this for him as it meant we didn't have to worry about him getting too hot. We also bought him a mini paddling pool if he fancied a paddle but he didn't go near it as he hates water.
This is one of Milo and I playing in between shots for an outfit post, although I ended up including this one in the post too as I thought it was cute. Milo is such a playful puppy and I hope that continues throughout his adult years.
Another on of me and 'the boy' (as we call him) at the Powderham Show, Exeter, this shows just how big he's grown. He is big for a French Bulldog but this makes him look massive!
This last one is at Caldicot Castle, Wales, can you tell he comes everywhere with us? Milo hates dark, enclosed spaces (I think he gets it from me) so we had to carry him up the stairs to get to the top of one of the turrets. We were at a VW Show so we bought Milo a bandanna and matching cap; what a cutie!
I'd love to see your puppy photos on Twitter (@AmiRoseBlog).
Until next time,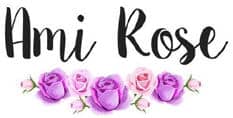 Be sure to follow me on social media to keep up to date with my latest posts!
You can find all of my social media links in the sidebar. I am @AmiRoseBlog on everything.