Another #PLBSlumberParty post for you, we did so many fun things I can't not post about all of them. Making our own Sweet Cecily's Lipbalms was one of my favourite activities from the weekend. Mainly because I've never made any of my own cosmetics before. It's so amazing applying the lipbalms and thinking to myself  'I made this', I want to have a go at making some skincare products next, maybe a body scrub.


Sweet Cecily's is a natural skincare company based in North Yorkshire; they base every product on customer suggestion. Whether it be what ingredients to include, what it should smell like or how to product should look. They have an ever expanding range of beauty/skincare products including toners, face creams, clay masks, body scrubs, body lotions, hand creams, the list goes on but my favourite products from their vast range is their 'make your own' kits.
They have 'make your own' kits for Lipbalms (Unscented, Mojito, Spearmint, Strawberry, Orange and Christmas Cookie), Oatmeal, Clay and Rose Face Masks and a Coffee and Walnut Body Scrub. We made the Christmas Cookie and Mojito Lipbalms*.
Sweet Cecily's provide you with all the ingredients to make these lipbalms, all you need is hot water, a bowl and a spoon and you can make 5 of your very own lipbalms. To make them you need to place all of the ingredients into a bowl over a pan of hot water and stir until the beeswax has melted and the ingredients are well combined. Then pour this mix into the tins provided and leave to cool and set. You are also provided with labels to personalise your lipbalms.
These smell exactly like you would expect them too, we all decided that the Christmas Cookie one smelt like the Christmas Cookie Yankee Candle, gorgeous, and the Mojito one smells so sweet but bitter at the same time. The lipbalms are really moisturising too.
Have you used anything from Sweet Cecily's? Have you made any of your own cosmetics/skincare before?
Until next time,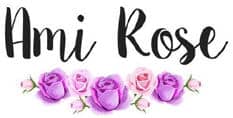 Be sure to follow me on social media to keep up to date with my latest posts!
You can find all of my social media links in the sidebar. I am @AmiRoseBlog on everything.