I wish I had Santorinian marble tabletops to talk all my blog photos on, how gorgeous is this. I was packing to go home on my recent trip to Santorini then had an idea to write a Summer Holiday Essentials including all my must have items for a trip in the sun. Hopefully this will help you if you're going to be packing for a summer holiday any time soon. I envy you if you are, I need another holiday already.

A damn good book, or ten – I don't read much at home at all but when I go on holiday I can get through a book a day. I bought The Girl On The Train with me, if you haven't read this already, you really should.
Your favourite pair of sunnies – I usually take one 'designer' pair then a couple of cheaper pairs so I don't look the same in every photo. I don't like to take all of my best sunglasses with me in case my luggage gets lost of something. These are a pair of Tiffany's from a couple of seasons ago that I adore.
Make-up for the no make-up make-up look – I try to wear as little make-up as possible on holiday to give my skin a bit of a break. I always bring concealer, mascara, lippy and a palette like the Makeup Revolution Golden Sugar. This is perfect for creating a natural, glowing, bronzed look.
Flip flops – I live in flip flops over the summer, whether it be abroad or in the UK. I usually buy a new pair of Havainas every couple of years and by the look of these, they need replacing soon.
Face masks – I like a good pamper when I go on holiday. I always ask for a bath in my hotel room so I can relax after a long tiring day on the beach with a face mask. I bought a sample of the Exuviance Clay Mask and a 7th Heaven Papaya Hair and Roots Mask.
Invisibobbles – I always carry a couple of hair bands with my when I'm by the pool. As much as I love my hair down, the sea breeze gets on my nerves after a while so it's nice to have these handy.
Playing Cards – Sam and I have a tradition where we buy a pack of playing cards from every country that we visit. We choose ones with photos of that place on so these have 52 photos of Santorini. We try and keep away from technology as much as possible so we usually play a few card games in the evening (sh*thead and rummy are our favourites).
Salt Spray – I usually take a salt spray with me on holiday but I decided to try Paul Mitchell Ultimate Waves this time and this is now one of my favourites. You just add a little of this to your hair after getting out of the bath/shower/sea/pool (you get the idea) and you will have lovely beach waves.
Suncream – Obviously, what's a Summer Holiday Essentials post without suncream, I'm kicking myself that I didn't include Aftersun in this photo too. I like taking Piz Buin Tan and Protect with me, I'll use a mixture of this and standard factor 30 cream. The only thing with oils is they're very very oily, obviously again, but I've always got to shower and wash my hair after using  tan accelerating oils and I don't like washing my hair more than 2-3 times a week.
Something to remove make-up – I find Micellar Water the easiest way to take my make-up off on holiday, I use a couple of cotton wool pads and make-up wipes away easily. Whatever you do, don't take make-up wipes, you skin will already be dry from the sun exposure and make-up wipes will make this 10x worse.
Moisturiser – I lather myself in moisturiser twice a day when I've got my arms and legs out. This makes my skin feel lovely and have a natural glow, it can also slightly protect it from sun exposure and rehydrate it in the evening. I loved this Cuccio Lavender moisturiser.
A go-to pair of shorts – I almost forgot these as you can't see them in the photo very well, they're under the sunglasses. But you need to have a go-to pair of shorts that you can quickly slip over bikini bottom on the beach or by the pool. I love these Motel White Lace Shorts.
Are any of these your Summer Holiday Essentials? Do you have anything you have to take when you go abroad?
Until next time,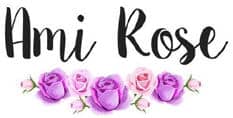 Be sure to follow me on social media to keep up to date with my latest posts!
You can find all of my social media links in the sidebar. I am @AmiRoseBlog on everything.