I was going to do this post as a 'travel guide' but I figured that I probably didn't do enough in the four days I was there to be able to tell you what to do or where to go. But I still wanted to share my trip with you. Sam and I went to The Algarve Coast, Portugal a couple of weeks ago for a sixth anniversary trip. We decided a couple of years ago that it's so important to spend quality time together and hopefully we'll keep this up for all our anniversaries to come.
We stayed at the Varandas De Albuferia Hotel. After almost three hours on the transfer we arrived (it was gone 12am at this point) and thought we were in the middle of no-where to begin with. I'd paid a little extra for a studio room so was disappointed when we were shown to a standard ground floor room. Although after complaining to the receptionist and showing them our booking confirmation we were then shown to a lovely fifth floor studio apartment. It doesn't take much ay.




We missed breakfast the first day (totally us) and went exploring immediately. We then realised we weren't in the middle of nowhere like we'd thought as it was only a short walk to the main town (Old Town) and the beach. I loved this derelict building although we were getting strange looks from the locals for taking pictures of it. What a lovely OOTD background though. I couldn't get enough of the pretty doors either. I wanted to take a picture of them all but realised I probably looked quite creepy.

We had dinner at the hotel the first night; we weren't that impressed but I don't think you should expect much from a cheap all inclusive hotel. They always had a good salad cart though and I did enjoy their pasta dishes. We decided to have an early night as we were knackered due to all the travelling. I'm so glad I captured this sunset, have you ever seen anything like it?



The next day we were up bright and early and in time for breakfast. I'm not a big breakfast eater so I went for a croissant and a piece of fruit/ Sam had a full English, or what they call a full English in Portugal anyway. A few balcony snaps and we were ready to explore again. It was lovely weather and today was our SIXTH anniversary, crazy.




I loved these outdoor escalators, they made getting to town so much easier. We chilled on the beach for a bit and then went to find some lunch. We found 'The Burger Bar', Sam had a BBQ Burger and I had cheesy chips (naughty I know). I'd really recommend this restaurant, the staff were lovely and the restaurant was full so it was definitely popular. Sam was almost defeated by his burger (which never happens) and it only cost him £7 with chips, coleslaw and a drink – bargain. We stayed in the town until the night drew in, watched a puppeteer and a few other acts then made our way back to the hotel. And the pharmacy as Sam had really bad toothache.




We woke up for our last full day in The Algarve Coast and decided to do some more exploring. We walked as far along the beach as we possibly could then up some rocky tracks until we couldn't walk any further. The views were lovely once we'd got to this point.




We went back to the hotel for dinner and then made our way back to the beach and town for the evening. Grabbing some beers from the supermarket on the way. We walked along the beach and then onto and old 'pier'. I think it used to be used to get the boats in and out of the sea. We sat there for a while, taking in the views and sipping our drinks, I can remember telling Sam how perfect it was. Then… he pulled out a ring and PROPOSED, out came the words 'will you marry me' and suddenly I forgot how to speak. It must have taken at least 5 minutes for me to take in what was happening and say YES. He told me he'd been carrying the ring around with him the entire holiday waiting for the right moment and that moment really was perfect. 4 weeks later and it still doesn't seem real.



We then went into town to the 'Dominoes' bar for celebration drinks. I had my absolute favourite, frozen strawberry daiquiris and Sam stuck with beer. There was an Irish singer performing outside the bars. I honestly thought I was in the movie 'P.S I Love You'. The crowd got so involved in the songs and dances, it was such a lovely atmosphere.




Four days wasn't long enough at all. I could have easily stayed another week as there was so much more to see and do. We made our way into town to find some lunch and ended up going to the 'BANK' restaurant and bar. I had a Hawaiian Pizza and Sam had his third burger of the holiday. He order the biggest one they did. We then went to the beach to take a couple of 'Engagement Photos' before heading back to the hotel to wait for our airport transfer.
We had the most wonderful few days and will definitely be going back in the future, we may even be married the next time we go, how exciting (and sooo scary at the same time)!
Have you been to Portugal or The Algarve Coast? Did you have any favourite places or restaurants you visited whilst you were there?
Until next time,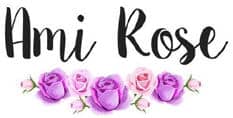 Be sure to follow me on social media to keep up to date with my latest posts!
You can find all of my social media links in the sidebar. I am @AmiRoseBlog on everything.