I haven't done a favourites post in a while so I thought I'd do a round up of my favourites from the last couple of months. I'm going to make a point of noting down products I love throughout the month so I can make these a regular thing, definitely for 2016.

A candle favourite of mine recently is Scents In The City Sherbet Lemon* which was mentioned in Thursday's post. It is amazing! It's not really an Autumn/Winter scent but it puts me in such a good mood when I burn it. The Mulled Wine scent is also lovely.
I've recently purchased Simple's Rapid Action Spot Zapper. I only bought this a couple of weeks ago but it deserves to be in my favourites already, my skin is, was, going through a bad stage but this helped clear some of my bigger, active spots overnight and my skin is really beginning to clear up. I'm not a fan of the roller ball applicator though as I feel if you apply this straight to your spots you're just rolling the bacteria back into the tube. I've been squeezing a little out into my finger and then applying it to my spots, each spot with a different finger.
My favourite favourite (if that's aloud) is Dr. Bronner's Magic Lotion*, I can't get over the gorgeous scent of this. Lavender is such a comforting scent for me and reminds me of a roll on scent my mother used to put on my pillow at night to help me sleep. I think the smell is overwhelming for a full body moisturiser but I've been leaving this on my desk and using it as a hand cream throughout the day.
Bourjous Healthy Mix Serum needs to be mentioned, I've already recommended it enough of social media. I've almost finished the tube but I'm definitely going to be repurchasing, it's one of my favourite foundations. This provides a light but full coverage, if that makes sense, and gives a natural, dewy, glowing finish. I'm shade vanilla and it matches my skin tone perfectly, I also bought the powder in the same shade to set my concealer.
A non-beauty favourite of mine this month is Pretty Little Liars. Hh my gosh, why did I ever stop watching this? I'm only on season two so I have a lot of catching up to do but I've managed to get this far without reading any spoilers whatsoever. I still don't have a clue who A is. I've got this on almost all day at the moment. I'll watch an episode before work then on my lunch break and it's on the second I get home. I'll even watch it in the bath, I think it's safe to say I'm addicted.
I've been loving a red lip over the last couple of months which isn't something I'd usually wear. I think I've been a bit more daring with my make-up recently. I've especially been loving Clinique Cherry Pop and have just treated myself to MAC Sparks Of Romance.
Another non-beauty favourite is Selena's album, I've got Gabby, Lucy and Lydia to thank for this one. I've never been a fan of Selena's music. Not because I didn't like it but just because I didn't chose to listen to it. Gabby mentioned it in her snapchat when it was realised and it's been background music ever since. It's so relaxing and easy to listen to.
Lastly is face masks, face masks in general. A bath and a face mask on an evening has become a regular occurrence. I especially been loving the Montagne Jeunesse* Fabric Mud Mask and their Manuka Honey Peel Off Mask. As well as Avon's Pore Penetrating Mask.
What products have been your favourites this month?
Until next time,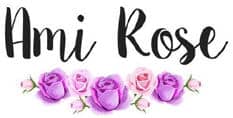 Be sure to follow me on social media to keep up to date with my latest posts!
You can find all of my social media links in the sidebar. I am @AmiRoseBlog on everything.