As many of you know, I love to bake. Although you probably wouldn't know that if you're a recent Subscriber to Ami Rose as it's been lacking in recipe development/baking posts recently. Sorry guys. My kitchen is non-existent at the moment, we're in the process of moving house and the house we're moving in to is a complete renovation project (more on that very soon). But yes, I'm sure I'll make it up to you with lots of baking posts very very soon. Anyway, when Voucherbox gave me the opportunity to feature my Millionaire's Shortbread Recipe in their FREE Recipe Book I couldn't say no.
My Millionaire's Shortbread Recipe is one of my most popular, to my readers and to family. And Sam who's always asking me to make it again and again. I make my recipes short and sweet, they have as little steps as possible; my Millionaire's Shortbread recipe has just FOUR steps. Yes really. It's honestly not as hard as it looks, but it tastes absolutely delicious (if I do say so myself).


The Voucherbox Cookbook is filled with FREE Low Cost Recipes (my Millionaire's Shortbread costs around 30p per slice). And each and every recipe has been created by Food and Lifestyle Bloggers like myself. Some of my favourite recipes in the Cookbook are the Spinach, Sweet Potato and Bean Soup by Petra and the Maple Cinnamon Apple Crumble by Stuart. Fiona has also created a gorgeous Garlic and Herb Marinade that I'd love to try at some point.
You can read or download the FREE recipe book right here.
I would love to hear your favourites? Or if you have a go at making my Millionaire's Shortbread yourself.
Until next time,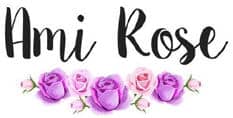 Be sure to follow me on social media to keep up to date with my latest posts!
You can find all of my social media links in the sidebar. I am @AmiRoseBlog on everything.