I'd been receiving Graze Snack Boxes for a good few months before Graze released their Graze Breakfast Box. And I jumped at the chance. I love breakfast but it's not often I actually have breakfast for breakfast. Instead I'll have cereal, Granola in particular, for lunch or as an evening snack, although it's probably not the healthiest choice. I was eager to see what the Graze Breakfast Boxes had to offer. Before the first box arrived I logged into my Graze account to use their rate or slate system. This is really handy as  products can be 'binned'  or 'rated' so they're either not sent again, or sent soon.
The Graze Breakfast Box:


The first Graze Breakfast Box contained Toasted Quinoa Granola with Zest Orange, Honey Hunter, Pomegranate and Blackcurrant and Bramble Country. This was a mixture of Granola or Muesli and I absolutely loved the Honey Hunter from this selection. It's one of my overall favourites. I thoroughly enjoyed the Toasted Quinoa Granola, I've newly discovered Quinoa so it was nice to try it in a different context.

The second Graze Breakfast Box contained Scandinavian Forest Fruit, Summer Fayre, Ski Lodge Spiced Apple and La Peaches Provençal. This box included my overall favourite, Ski Lodge Spiced Apple, this was absolutely gorgeous. Cinnamon is one of my favourite spices and the Apple complemented it well. Hands up if you think Graze should start doing large packs of their cereal? I could eat this forever!


This week's box contained Mango Lassi, Rocky Road, Strawberries and Cream and Dark Chocolate Orange. I haven't tried the Dark Chocolate Orange or Rocky Road yet as I've given up junk food for lent but I'm looking forward to trying them.
I'm so glad I subscribed to these boxes and I'm looking forward to trying more for their breakfast selection.
Have you tried Graze Boxes or Graze Breakfast Boxes before? What did you think? What was your favourite snack or cereal?
Until next time,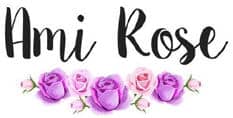 Be sure to follow me on social media to keep up to date with my latest posts!
You can find all of my social media links in the sidebar. I am @AmiRoseBlog on everything.