After spending a while walking around Cabot Circus, Bristol aimlessly trying to decide on what to fill our bellies with for my birthday dinner we ended up in Frankie and Bennys. Frankie and Bennys has always been one of my favourite places to eat out. I'm sure it was the first place I ate out without my parents too. Oh gone are the days where you actually felt grown up paying for your own food. I used to go just for their Cajun Chicken Pasta Bake (amazing) and almost ordered it this time too until Sam spotted the Frankie and Bennys Family Feast and his decision was made.

The Frankie and Bennys Family Feast consisted of a 15 inch pizza with a choice of 4 toppings (or a bit of all of them), a sharing pasta platter from a choice of 3 dishes and either unlimited chips or a side salad. This is meant to serve 3-4 people but who doesn't like a challenge? Especially where food is involved.
The toppings you could choose from for the pizza were Margherita, BBQ Chicken, American Hot and Hawaiian. We wanted to try a bit of each but weren't too fussed about the Margherita so went for half BBQ Chicken (Sam's favourite) then a quarter American Hot and a quarter Hawaiian. The pastas to chose from were Frankie and Bennys Meatballs, Chicken Penne Romana and Spaghetti Pomodoro. We went for the Chicken Penne Romana along with a side of unlimited chips, I mean honestly, who would choose a side salad?



The Frankie and Bennys Family Feast (everything that you see in this photo) cost just £24.95. Such a good price for so much food. They actually had to move us to a four person table because they couldn't fit everything on ours. Just look at all that food, we were certain we were going to be eating it for breakfast and lunch for the next week. My favourite pizza was the American Hot, I love hot, spicy foods and this didn't disappoint. Sam loved the BBQ Chicken and polished off each and every slice of this one. I'd been craving Hawaiian pizza for a while but it always seems to plain to order out so it was nice that we could have a slice each of this one. Anyway, before we knew it, this pizza had disappeared.
The pasta was lovely, the only thing I could say contrary to that was that it wasn't very hot, warm hot not spicy hot but the flavour was gorgeous and the chicken was cooked to perfection. The photo below speaks for itself – this was polished off too. We even had two bowls of chips between us. I feel so naughty writing this now but if you can't go crazy on your birthday, when can you?
The Louisiana Hot Sauce made this meal for me. I asked our waiter Jamie if he had any spicy sauces to go with my chips and he brought out this one. I mean, I would probably go back for just a portion of chips and this dip. This is the sauce that's in their Louisiana Hot Wrap. Another favourite of mine that I would usually have if I go to Frankie and Bennys for lunch.

So all in all, two hungry (or maybe greedy, oops) people could easily defeat but it's also perfect for a Family Feast. It would be a perfect treat for two adults and two children and wouldn't break the bank either. I'm sure my parents would have loved something like this when I was younger. I was always begging to go to Frankie and Bennys.
Also I have to emphasise this, Frankie and Bennys now do unlimited chips, unlimited! Finish all your chips but still hungry, ask for some more and you'll get them free of charge. And even more if you're still hungry. And more after that…
Have you tried the Frankie and Bennys Family Feast yet? I'd love to know what you think.
Until next time,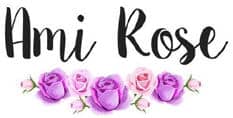 Be sure to follow me on social media to keep up to date with my latest posts!
You can find all of my social media links in the sidebar. I am @AmiRoseBlog on everything.