I live in the Gloucestershire countryside and it's not strange for us to be seen in wellies in the middle of the summer. In fact I bought myself a pair of Joules mid rise wellies because I was having welly withdraw symptoms (yes, that really is a thing).  As soon as the winter is upon us, us country folk literally live in our wellies. Whether it's to walk the dog, or a trip to the pub, we don't leave without them. Wellies aren't just wellies to me, they're a fashion statement and I like them as fun and quirky as possible. I've been eyeing up the French Bulldog patterned Joules Wellies for a while now. I have always bought Joules wellies because of their vibrant colours and unique prints so I couldn't wait to enter this competition to create my own pair of Joules wellies.

You can design your own Joules wellies right now via this link (http://getcreative.joules.com/) and entries will be accepted until the 4th December.
Design your own Joules Wellies: The Rules
Winners will be chosen 23rd December.
You can submit up to 5 designs per email.
The winning welly will go into production and all proceeds will be donated to Joules' charity partners via Charitably Joules.
The winner will also receive a luxury treehouse break worth £5000.
10 runners up will receive a £250 Joules gift card.
So what are you waiting for? Take 5 minutes out of your day (or longer if you're feeling creative) to enter your winning design and you never know, you could see it on Joules' website after Christmas.
What are you going to put on your pair of Joules Wellies?
Until next time,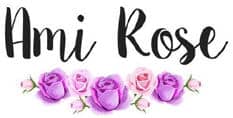 Be sure to follow me on social media to keep up to date with my latest posts!
You can find all of my social media links in the sidebar. I am @AmiRoseBlog on everything.
*in collaboration with Joules