A few weeks ago I attended the Bath and West Show with Barbers Cheese; I've already blogged about the day here and the Toastie Competition here but I also wanted to do a Cheese Tasting as I came home with three different cheeses of their along with two lovely chutney's from The Mixing Bowl. I'm kind of sad that this is my last post from the Bath and West show as I thoroughly enjoyed the day. Although I'm planning on doing a recipe post with one of their cheeses too and hoping to visit their factory to learn more about the cheese making process so I can be pretty certain there's more cheese to come. Have I said cheese too many times already?


I was given a wonderful goody bag by Barbers Cheese containing their Vintage Reserve Cheddar* and two ciders from Sheppy's – their Oakwood Cider* (Sam's favourite) and their Blackberry and Elderflower* (my favourite). Along with an apron which I absolutely love. I made a joke on the day that the only apron I had was a child's Elmer the Elephant one, seriously. I bought their Applewood Cheddar and the Farmhouse Mature cheddar too. Whilst at the show we got talking to someone from the Mixing Bowl and he gifted us a Rhubarb and Chilli Chutney* and a Sweet Apple and Cider Chutney* to go with our cheeses so I couldn't not do a cheese tasting with this selection.

I wasn't too sure which crackers to buy so I bought a range of different ones. Sam and I have totally different preferences when it comes to crackers. I knew that if I just went for the ones that I liked that Sam would throw a paddy (not literally, I hope anyway). I went for a few from Jacobs Savours Range as these are a favourite of ours, I bought Sour Cream and Chive, Cheese and Salt and Cracked Black Pepper along with Roasted Garlic and Herb Multi Grain Crackers by Milton's. Hopefully this will be enough to keep us going for a while.
We decided to have Cheese and Crackers for dinner on Sunday night because we had so much to try I don't think we could have justified it as a 'snack'. Cheese can be VERY filling too. Sam and I didn't even want lunch at the Bath and West Show because we were totally 'cheesed out'. It was nice to have such a selection of cheeses, chutneys and crackers. We were able to work out which ones worked well with each other.

The Vintage Reserve Cheddar was the most mature out of the selection and my personal favourite. It had a crumbly texture and went really nicely with Black Pepper crackers, flavour wise anyway. I did think these crackers were a little too crunchy. They didn't break where you wanted them to when you bit into them which made a right mess. As for the chutneys I thought this one went well with both the Sweet Apple and Cider and the Rhubarb and Chilli Chutney.

The Farmhouse Mature Cheddar was much more dense with a creamy texture. I though this one paired really nicely with the Cheese crackers. The others had really strong flavours and I found them to be overpowering with the Farmhouse Mature. Sam and I both agreed that the Sweet Apple and Cider Chutney went best with this one. Especially the nice big bits of apple within it.

The last cheese of our selection was the Applewood Smoked Cheddar. They also had a Caramelised Onion version of this on the day which was my absolute favourite. Everyone must have agreed because they'd sold out by the end of the day. This Smoked Cheddar had a much stronger flavour in comparison to the others and went really nicely with the stronger crackers (Sour Cream and Chive and Garlic) as the crackers didn't overpower the cheese. The Rhubarb and Chilli Chutney went lovely with this cheese too.
Have you tried any of these cheeses or chutneys? Which are your favourites?
Until next time,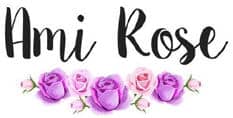 Be sure to follow me on social media to keep up to date with my latest posts!
You can find all of my social media links in the sidebar. I am @AmiRoseBlog on everything.